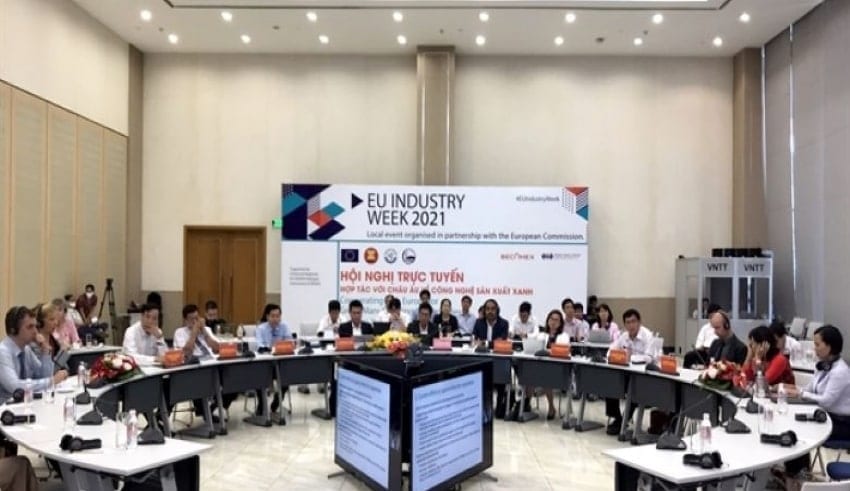 On March 23, an international conference in Vietnam's Binh Duong province learned that ASEAN needs to implement green manufacturing technologies to create sustainable new goods and services.
Dr. Michael Braun, the coordinator of the Enhanced Regional EU-ASEAN Dialogue Instrument project, said at the "Cooperating with Europe for Green Manufacturing Technologies" conference that promoting technical collaboration between the European and Southeast Asian blocs for mutual gain is critical.
Related Posts
ASEAN countries have emerged as important manufacturing hubs in global supply chains, he said.
"The growing demand for environmentally sound, resource- and energy-efficient products and manufacturing has created a hunger for new green manufacturing technologies."
Europe is a major source of such green technologies, he said, because of its rich technology and research environment, creative businesses, and committed green growth strategies.
Green technology will assist ASEAN member states in making the most efficient use of their natural and energy resources while also protecting the health and well-being of workers and consumers.
"Binh Duong province is poised to become the next destination for green technology transfer," said Reginald Tan Beng Hee of the National University of Singapore.
Nguyen Viet Long, director of the provincial Department of Science and Technology, said that a well-developed transportation system and skilled human resources are important factors in attracting foreign investors interested in green manufacturing technologies.
He believes the Vietnamese government should invest in infrastructure and provide incentives to facilitate the triple helix model of university-industry-government collaboration.
According to Joanna Drake, deputy director of the European Commission's (EC) Directorate-General for the Environment, the EU recognizes climate change and environmental degradation as a global existential challenge under the European Green Deal.
To face the challenges, she says the EU needs a new growth plan that will turn it into a modern, resource-efficient, and competitive economy by 2050, with no net greenhouse gas emissions and economic growth decoupled from resource use.
According to her, the agreement aims to make the EU's economy more competitive by transforming climate and environmental issues into opportunities through investments in renewable technology, sustainable solutions, and innovative businesses.