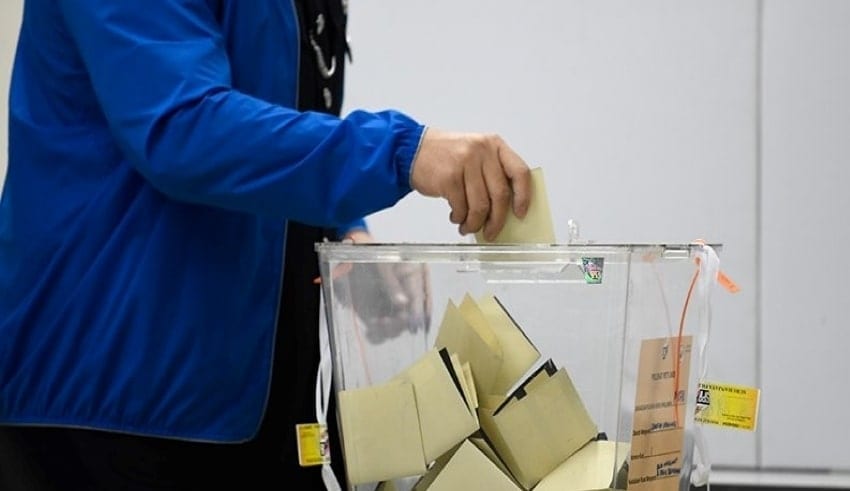 PETALING JAYA: After the Election Commission (EC) declared today that the automatic registration of 18-year-olds as voters will be postponed, opposition MPs are calling for Prime Minister Muhyiddin Yassin and law minister Takiyuddin Hassan to resign.
Both Muhyiddin and Takiyuddin were among the 211 elected members who voted for the Bill to be passed in 2019, the eight MPs said in a joint statement.
Related Posts
They also reported that the Bill had been approved by the Dewan Negara.
The MPs called the EC's decision to postpone automatic registration implementation a "insult" to the Dewan Rakyat and Dewan Negara.
"Based on the Federal Constitution, the Cabinet must take collective responsibility to the Parliament. Hence, the decision (to delay the implementation) is a failure on the part of the Cabinet.
"Hence, Muhyiddin and Takiyuddin must step down immediately," they said.
Fahmi Fadzil (PKR), Steven Sim (DAP), Khalid Samad (Amanah), Syed Saddiq Syed Abdul Rahman (MUDA), Azis Jamman (Warisan), Mukhriz Mahathir (Pejuang), Wilfred Madius Tangau (Upko), and Baru Bian were among the eight members of parliament (Parti Sarawak Bersatu).
The automatic registration of 18-year-olds as voters is likely to be postponed until after September 2022, according to EC chairman Abdul Ghani Salleh.
He stated that the EC's plans to enact the act, which was passed by Parliament in July 2019, had been hindered by the pandemic's movement restrictions.
Politicians and non-governmental organizations have slammed the move, with one group, Undi18, threatening to sue Putrajaya over the delay.
Meanwhile, the Pakatan Harapan Presidential Council has announced that the 15th general election (GE15) should be postponed until Undi18 is fully enforced.
They said in a statement that if the elections are held before Undi18 is introduced, the voices of 3.8 million young people will be silenced.
"This would be the PN-led government's biggest sin to the younger generation."
PKR president Anwar Ibrahim, Amanah president Mohamad Sabu, and DAP secretary-general Lim Guan Eng released the document.