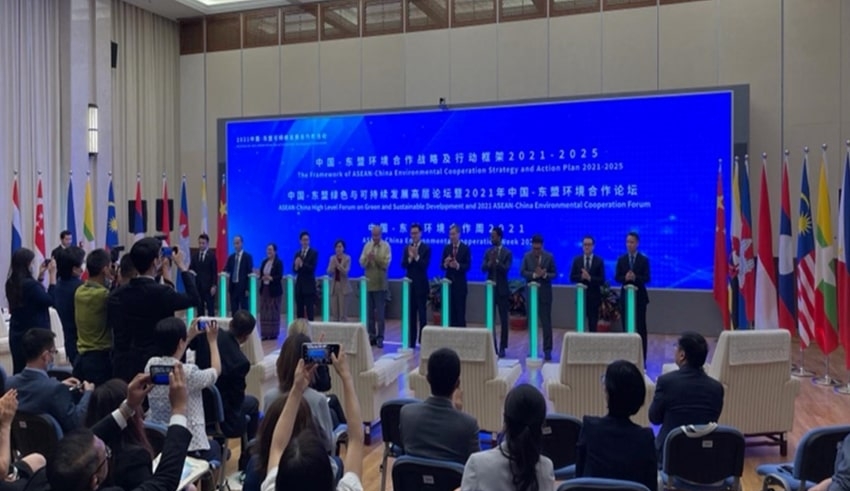 China and the Association of Southeast Asian Nations (ASEAN) inaugurated their Year of Sustainable Development Cooperation in Beijing on Friday. Chinese Premier Li Keqiang sent a congratulatory letter to the event, saying that he hoped both sides could strengthen ties in environmental protection and disaster relief, and address such pressing issues as climate change and poverty alleviation. Zhao Yingmin, the Chinese vice minister of ecology and environment, took up the same theme.
"We will implement the new cooperative strategy and action plan, jointly achieve regional environmental cooperation and realize the mutual benefits," Zhao said. Following Friday's opening ceremony, a series of activities will be held focusing on things like policy dialogue and building capacity.
Related Posts
The activities are the latest rounds of cooperative events marking the 30th anniversary of establishing dialogue between both China and ASEAN. The two sides are seeking to draw attention to the importance of constructing sustainable cities and reducing marine plastic with an overarching theme of fighting climate change and conserving biodiversity.
"I hope that the series of activities this year will stimulate discussions to ensure that our community remains robust and ready for the post-COVID-19 world. We look forward to a stronger ASEAN-China partnership on this process," said Lim Jock Hoi, secretary-general of ASEAN.
Over the next five years, both sides planned to invest $10 million towards sustainable development cooperation. Some $3.5 million has been invested so far. China and ASEAN also will host a sequence of activities, including training and forums to enhance collaboration on various environmental issues as part of the Year of Sustainable Development Cooperation. There will be dialogue on the carbon market, seminars on mangrove conservation, cooperation on satellite remote sensing and a clean energy capability building program, the Global Times learned.
"Green development has become the consensus of China and ASEAN, and regional cooperation has been strengthened," Zhao Yingmin, vice minister of the Ministry of Ecology and Environment (MEE), said at the inauguration on Friday. "2021 is a great year for the global environmental governance process. Holding the Year of Sustainable Development Cooperation is not only an important measure to deepen the strategic partnership between China and ASEAN, but also a platform for promoting regional and global environmental cooperation," Zhao noted.