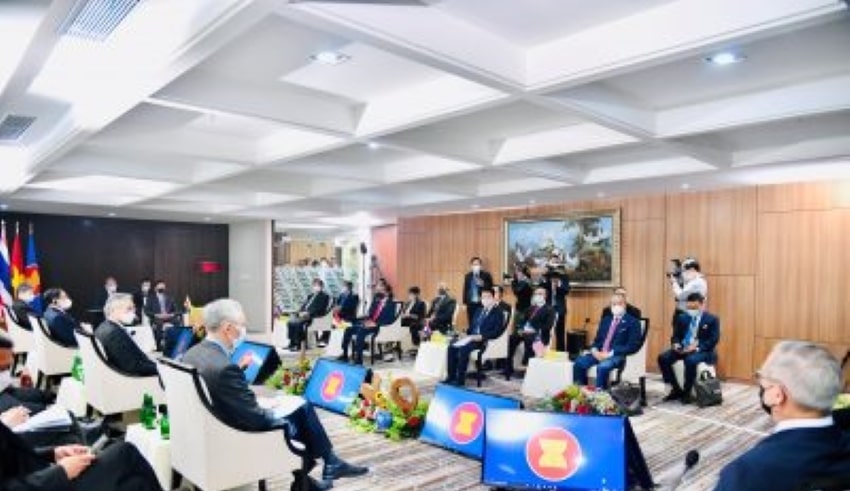 ASEAN's heads of government met in an informal summit in Jakarta, which as time has passed by so quickly – it has been a month since then – to discuss their collective response to the February coup in Myanmar. What an achievement it has been that, despite the presence of the coup leader Min Aung Hlaing, the group was able to come to a five-point consensus. The observes now — and those who continue to face a brutal crackdown — are getting impatient to see follow-through on the plan.
By inviting junta leader General Min Aung Hlaing to April's mini-summit, ASEAN accepted the risk of legitimising the junta in exchange for its engagement with an ASEAN-brokered dialogue and aid plan. Like clockwork the junta has been using the general's visit to Jakarta as fodder for its propaganda.
Related Posts
It is appropriate that such calls are being heard from Jakarta. Indonesia's President Joko Widodo and Foreign Minister Retno Marsudi have prosecuted Indonesia's natural leadership role within ASEAN ably throughout the crisis. But the fact is that their eagerness for action is not matched by other quarters in ASEAN, as Barry Desker explains in the first of two lead articles this week.
Because 'ASEAN's influence lies in its capacity to persuade Myanmar's military authorities, not the presence of rules which could be enforced', that apparent divergence is bad news. ASEAN's ability to exert its influence is only as strong as the internal consensus it can forge on the need for change in Myanmar.
As was observed in the aftermath of the coup in February, the same goes for the international response more broadly. Unanimity is the only weapon in the arsenal. The United Nations is largely toothless given the protection China and Russia will offer the junta at the Security Council; economic sanctions and arms embargoes, meanwhile, have limited utility because Myanmar's biggest trading partners and arms suppliers aren't interested in them.