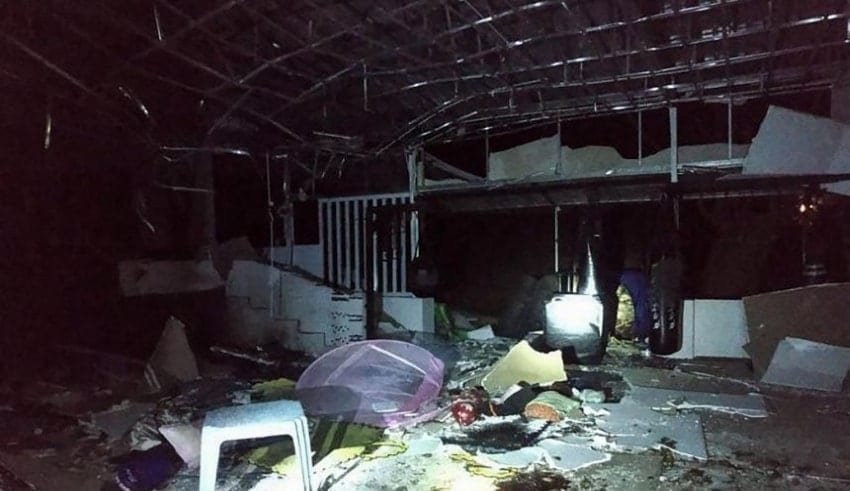 The media has reported that the junta have arrested 39 people who are suspected to be the ones behind the recent explosions and government facility arson attacks. The 39 people arrested were also suspected of attempting to get military training with an ethnic minority rebel group.
Since the Feb 1 coup, there has been a series of small-scale explosions happening in cities and towns where some government offices and military facilities are located. No one has been claiming responsibility for the attacks so far but the military has been pointing on people who aim to sabotage the country.
Related Posts
A newspaper has reported that during a raid conducted by the security forces, they had confiscated about 48 "handmade mines", 20 sticks of TNT, detonators, fuses as well as other explosive materials such as gun powder.
The newspaper also mentioned that the people who was suspected of trying to get military training with a minority rebel group in Kayah State in the east have been arrested by the force.
A family member of Khant Sithu who was one of the suspects mentioned in the newspaper disclosed that on day Sithu was arrested, the junta went to his house and has conducted a search operation to look for weapons but didn't found any. The relative said that although Khant Sithu had initially joined protests, he stopped following the military crackdown.
Ever since the military has seized power and ousted the democratic leader Aung San Suu Kyi, it has been struggling to impose control and order among the people. Instead, there have been growing cases of protests, strikes and civil disobedience which has led to businesses being negatively affected as well as crippling the entire country.
Following the forceful crackdowns by the security against the protesters, some supporters of democracy have been attempting to get military training into the east with some of the ethnic minority rebels who have been fighting for decades for greater autonomy. Rallies and candle lit vigils were also held overnight marking the 100th day since the coup. The commercial hub of Yangon, the central town of Bago, the Irrawaddy river delta, the central region of Sagaing and Mon State in the south were reported to be taking part in the rallies and the vigils.