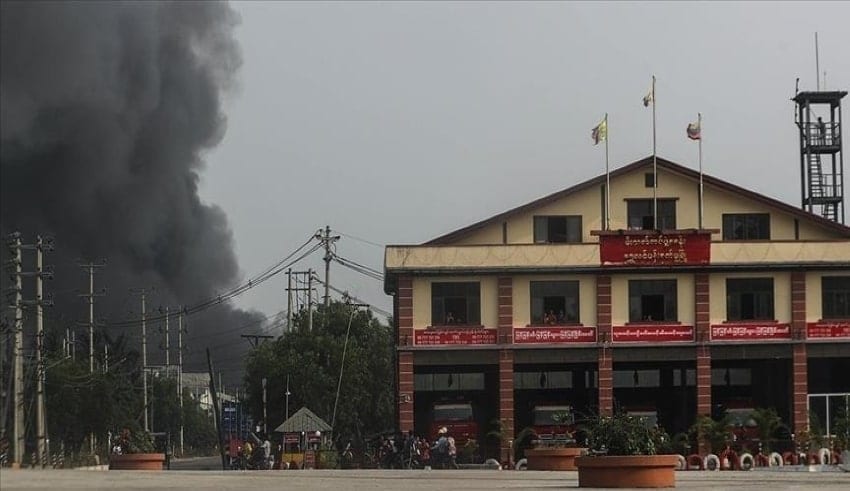 State media said five people, including an ousted official had been killed in a bombing in Myanmar this week. Since the Feb 1 coup, there have been growing number of small-scale bomb explosions in cities and towns where government offices and military facilities are located.
There is still no update as to what group is responsible for the said bombing incidents. It has been reported in a newspaper that security forces had looked around the scene where the bombing has taken place and discovered wires, batteries and damaged phone along with some phone parts.
Related Posts
The newspaper called the it the explosion of the the "home-made mine" which killed four men at once, including an official from the ousted Suu Kyi's National League for Democracy (NLD) party who had joined a movement in efforts to oppose the military rule, whereas, the other man died in the hospital due to his injuries.
The NLD spokesperson is currently unreachable to give a comment. Independent Myanmar media outlets have given reports about the killings of the five people that is caused by at least one parcel bomb.
The media also reported that a police officer who is said to be involved in the civil disobedience movement had his arms blown off by the explosion. It is not yet confirmed if the officer is the same person who is reported to have died in the hospital due to his injuries.
The military has put the blame on the people who are set to put the country in turmoil with the series of bomb explosions across the cities of Myanmar.
The junta has stated that they have ousted the democratic government as their complaints regarding fraud which happened in November elections was not addressed by the election commission and regarded the win of Suu Kyi's party as a fair vote. Daily protests and rise in cases of violence have been occurring across the country ever since the junta seized power.