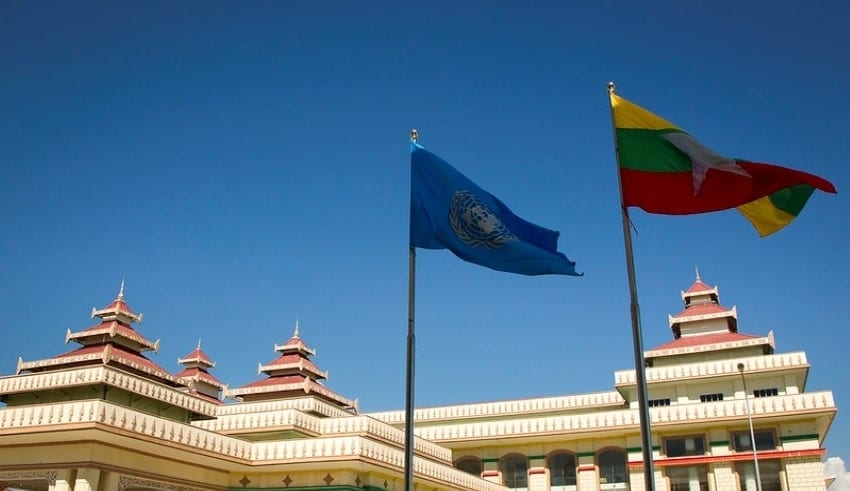 Commander-in-chief Min Aung Hlaing along with his generals continues to hurt and murder people and the world seems to be only observing.
Although Myanmar is a member of the ASEAN, the organization does not seem to be attempting to end the mass murder in Myanmar. Whatever reason there may be, the people of the country is being failed by the world.
The failure of the UN Security Council to even consider a strong resolution on Myanmar this week was regrettable. Using it as an excuse for inaction would be unacceptable. Coordinated international action to support those under siege & hold the junta accountable cannot wait. pic.twitter.com/WsVe1KljbA

— UN Special Rapporteur Tom Andrews (@RapporteurUn) April 3, 2021
Citing the military coup in Myanmar for example, when the members of the ASEAN organization adopt a different perspective, the organization shows no action.
Related Posts
Aside from the most vocal countries like Malaysia, Indonesia and Brunei, the rest of the world perceives what happens in Myanmar as an internal issue. But it's hard to accept that the murder of the 550 people by the very same army who is supposedly defending them against harm is being called as an internal matter.
While the organization is sidetracked by their different perspectives, the Tatmadaw continues to haunt and kill more people.
As the Tatmadaw was celebrating the Armed Forces Day on March 27, it went on and massacred 144 economists.
The UNSC, the one that ensures international peace and security is able to do something although it seems like they are not ready to take action because of Russia, China, US and UK who are permanent members with veto powers.
While US, UK and France agrees to make Aung Hlaing and his generals take responsibility for their actions and get punished, Russia and China have a different point of view on the matter making the UNSC unable to bring punishment to Tatmadaw officials.
The UN Special Rapporteur on the situation of human rights in Myanmar, Tom Andrews, has repeatedly called on the UNSC to take "decisive and unified action" against the military junta, including targeted sanctions and an arms embargo. In a report to the UN
Human Rights Council, Andrews details how Aung Hlaing "illegally overthrew the civilian government and proceeded to attack the people of Myanmar by committing the crimes of murder, assault and arbitrary detention".
UN Special Rapporteur Tom Andrews have been appealing to UNSC to have a firm resolve against the military which includes targeted sanctions and an arms embargo. In a report to the UN Human Rights Council. Andrew explained in detail how Aung Hlaing is murdering the people of Myanmar after illegally overthrowing the civilian government. Andrews strongly encouraged the UNSC to bring up the case of Myanmar to the International Criminal court so to investigate and bring legal action so the people involved be prosecuted and be punished.