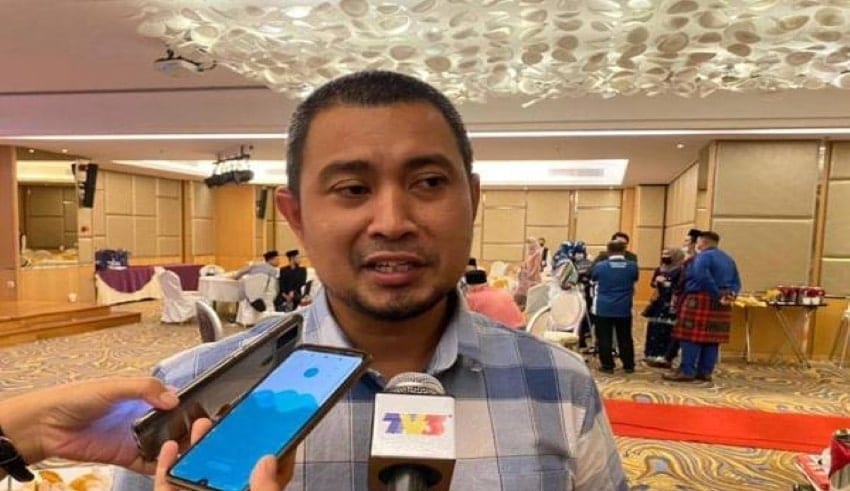 (C) SinarOnline / Twitter
Taking into consideration the going on tension between BERSATU and UMNO, Johor Parti Pribumi Bersatu Malaysia (BERSATU) confidently stated that it will not cooperate with UMNO in the upcoming GE15.
Datuk Dr Sahruddin Jamal, the party's secretary said that they will rather cooperate with its two official PN partners, the PAS and the Gerakan in contesting seats. According to him, BERSATU has always been willing to bring the conflict between them into conclusion in order for the two Malay parties to be able to join forces on both the national and state levels.
Related Posts
Following the breaking of fast event in Johor with the media at Holiday Villa Hotel, where Johor BERSATU deputy chief senator Md Nasir Hashim and other officials from the paty's state chapter are present, Dr Sahruddin stated that they used to be open to discuss with UMNO but their efforts to do so have always been disregarded by the party. He also added that in fact, UMNO has been taking it out on BERSATU.
Given the current line-up, the previous mentri besar of Johor has mentioned that for the meantime, the state BERSATU will be joining efforts with PAS and Gerakan under the PN coalition and that they are optimistic about this.
He said that if UMNO continue to be aggressive against the party, BERSATU, PAS and Gerakan will contest seats in the GE15 without them. Dr Sahruddin has not yet confirmed the division of seats among the three parties in Johor.
He said that it would be determined after having deliberations by the respective party leaders.
"However, the final decision will be made by Prime Minister Tan Sri Muhyiddin Yassin, who is also the Bersatu president as well as the party's Johor chairman," he added. His remarks seem to indicate fall through of political relationship between the two parties in which UMNO has previously mentioned that their ties with BERSATU would be terminated ahead of GE15.
Although UMNO is presently supporting the ruling of PN coalition, they have made a vow to contest against BERSATU in the GE15. Johor has 56 seats in the state assembly: Umno and DAP have 14 each, followed by
Bersatu with 12, Parti Amanah Negara (Amanah) with 9, PKR with 4, MIC with 2 and PAS having one.
The Johor PN government that is headed by UMNO's Datuk Hasni Mohammad has 29 seats in comparison to the 27 seats being held by the Opposition Pakatan Harapan.