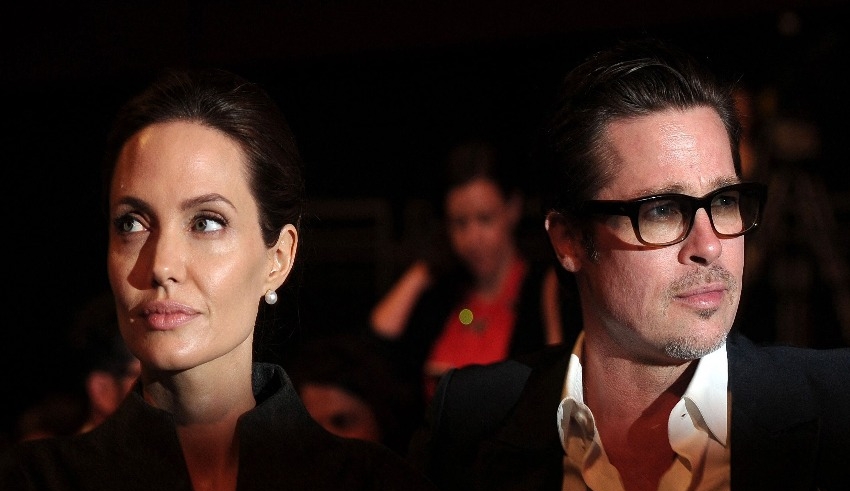 Under-fire Brad Pitt would not "own anything he didn't do," his attorney stated after Angelina Jolie made additional abuse charges against the actor.
Pitt's attorney, Anne Kiley, told Page Six on Thursday that "unlike the other side, Brad has taken full responsibility for all of his actions from day one."
"He will not take responsibility for anything he did not do," the statement said. He has been the target of all manner of personal attacks and misrepresentations.
Kiley said, "Fortunately, the different governmental authorities that the opposing side attempted to utilize against him over the previous six years have made their own independent determinations. Brad will continue to answer in court as he always has."
In court docs filed on Tuesday, Jolie accused Pitt of choking one of their six children on a private jet in September 2016.
In a countersuit acquired by Page Six, the 47-year-old "Maleficent" actress elaborated on what reportedly transpired on the infamous trip that prompted her to petition for divorce.
The petition alleged that the 58-year-old "Fight Club" actor "choked one of the children, punched another in the face, and grabbed and shook Jolie by the head."
Additionally, Jolie said that Pitt poured alcohol on her and beer and wine on their children.
Keep Reading
The actress allegedly intervened and "grabbed" her then-husband from behind in an attempt to stop him, according to the petition.
"To get Jolie off his back, Pitt allegedly flung himself backwards into the airplane seats, causing back and elbow injuries to Jolie," according to court filings.
"The children rushed in and valiantly attempted to shield one another. Pitt choked one of the children and hit another in the face before the fight ended. A number of the children begged Pitt to stop. They were all terrified. Many were in tears."
The ex-couple, who were married in August 2014, have six children: Maddox, 21, Pax, 18, Zahara, 17, Shiloh, 16, and twins Vivienne and Knox, all 14. Since their 2016 divorce, they have engaged in an acrimonious custody battle over their minor children.
The FBI is investigating Pitt for possible child abuse in relation to the in-flight incident.
Authorities did not pursue criminal charges against the "Bullet Train" actor, who said in September 2019 that he is sober.
Documents previously obtained by Page Six indicate that a representative of the United States Attorney's Office decided not to pursue Pitt after speaking with the case agent.
"All parties decided that criminal charges would not be pursued in this matter due to many considerations," according to the documents.
Jolie's attorneys argued in the current countersuit that the FBI agent who examined the allegations had "reasonable grounds to charge Pitt with a federal felony for his conduct that day."
The countersuit filed on Tuesday was in reaction to a case Pitt brought against Jolie months earlier regarding the sale of her share of the French castle where they were married.