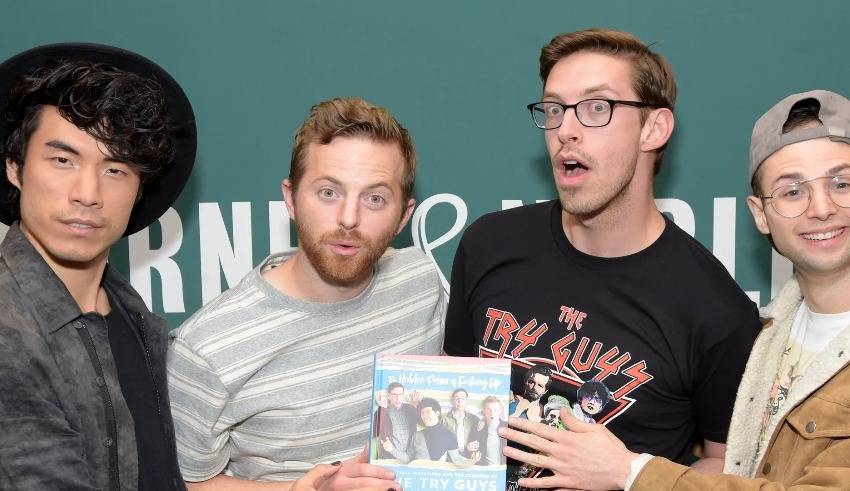 Keith Habersberger and Zach Kornfeld defended their group's choice to terminate Ned Fulmer and even predicted that he would never return as an employee.
After a week-long hiatus, the Try Guys published a new podcast episode on Thursday in which they provided fans with a more in-depth look at how they felt upon learning that their co-founder had cheated on his wife of ten years, Ariel Fulmer.
However, when producer Miles Bonsignore questioned Kornfeld and Habersberger whether Ned would have returned and been a cast member "if this hadn't gone public," both replied "no."
"As you can see, what occurred violated our faith in the workplace. It would indicate to everyone in the office who knew what they knew […] that we are not living up to our stated ideals," Habersberger said.
"He would have been eliminated easily. We would have avoided making this a public spectacle for the benefit of the other parties involved, but events transpired as they did."
Kornfeld stated that as a brand, they adhere to a set of principles that their followers admire.
Keep Reading
"We want that to be reflected in the company's ideals through the leadership of Keith, Eugene [Lee Yang], and myself," he continued.
Habersberger and Kornfeld also delved into the "emotions" they had as a result of their discovery, including uncertainty, rage, despair, and frustration.
The former also explained that Ned's assessment and subsequent dismissal "felt like a breakup."
In 2014, the Try Guys began collaborating at Buzzfeed, where they were featured in numerous videos.
They established their own production firm four years later, with Ned, Lee Yang, Habersberger, and Kornfeld serving as co-managers and co-founders.
Recently, they realized that Ned had been having an affair with one of their producers, Alexandria Herring, and everything was uprooted.
In reality, the Try Guys disclosed that they had been aware of his affair since early September and had already terminated him before the news emerged on September 27.