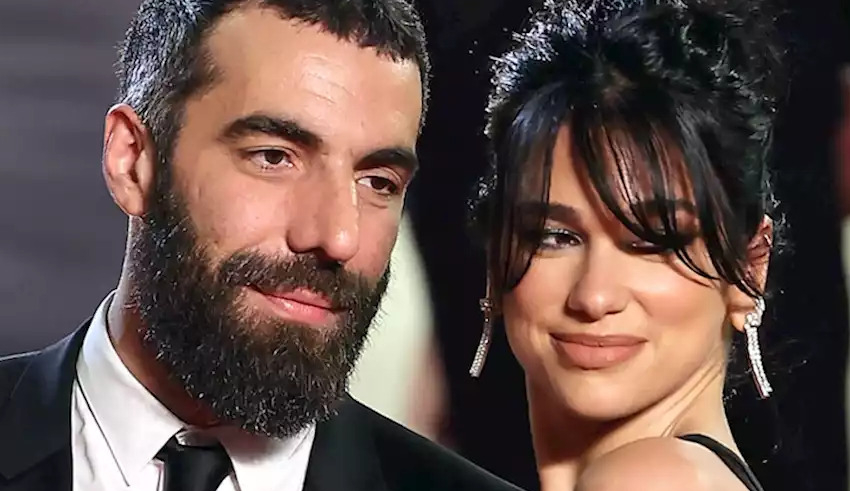 Dua Lipa, the chart-topping singer and fashion icon, has captivated the attention of onlookers and paparazzi at the prestigious Cannes Film Festival. The multi-talented artist made a striking appearance on the red carpet, showcasing her impeccable style and undeniable glamour.
While Dua Lipa's fashion choices drew accolades from fashion enthusiasts, it was her public display of affection with boyfriend Romain Gavras that truly stole the show. The couple, known for their low-key relationship, chose the red carpet as an opportunity to make their romance more public.
Dua Lipa and Romain Gavras, a talented French-Greek director known for his edgy and visually captivating music videos, were seen holding hands and sharing intimate moments, reaffirming their status as a power couple in the music and film industry.
The couple's red carpet debut generated a buzz among fans and media alike. Their genuine affection and effortless chemistry were evident, adding a touch of romance and intrigue to the glamorous event. The public display of their relationship marked a significant milestone for both Dua Lipa and Romain Gavras.
Keep Reading
Dua Lipa, with her chart-topping hits and bold fashion choices, has become a global sensation. Her relationship with Gavras, a highly regarded filmmaker, adds an artistic dimension to their bond and fuels speculation of potential creative collaborations in the future.
The couple's appearance at Cannes further solidified Dua Lipa's status as a style icon. Her choice of a stunning gown and elegant accessories garnered praise from fashion critics and fans, who eagerly awaited her red carpet moments. Dua Lipa's ability to effortlessly combine glamour and personal expression continues to captivate audiences worldwide.
As the Cannes Film Festival unfolds, all eyes remain on Dua Lipa and Romain Gavras, both individually and as a couple. Their presence at the prestigious event serves as a testament to their rising influence in the entertainment industry and their ability to make a lasting impression.
Dua Lipa's red carpet appearance, coupled with her public display of affection with Romain Gavras, has become a topic of conversation among fans and media outlets. The couple's effortless style, talent, and undeniable chemistry make them a force to be reckoned with, leaving fans excited to see what the future holds for this dynamic duo.