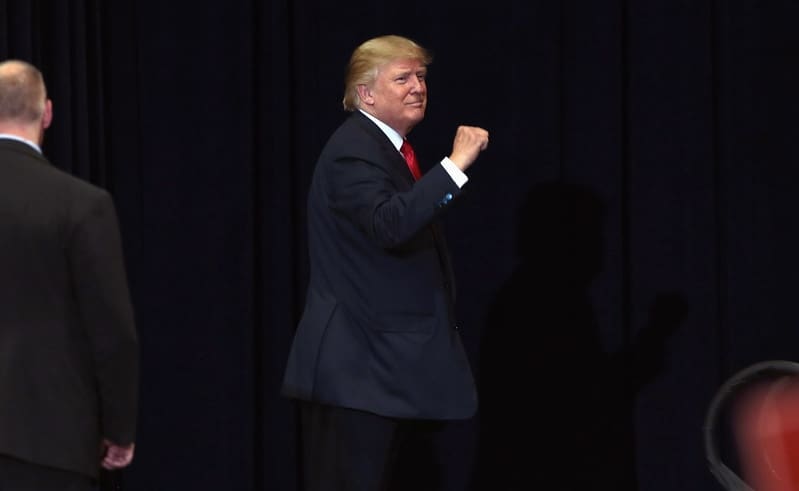 (C) Flickr ,Gage Skidmore
US President Donald Trump ordered an end to the special status of Hong Kong under US law to punish China for what he called "oppressive acts" against the former British colony, leading Beijing to warn of retaliatory sanctions.
Citing China's decision to implement a new Hong Kong national security law, Trump signed an executive order which he said would end the city's preferential economic treatment. "No special rights, no preferential treatment of the economy and no export of sensitive technology," he told a news conference.
He also signed a law passed by the U.S. Congress operating on a Tuesday deadline to penalize banks doing business with Chinese officials enforcing the new security law.
Under the executive order, any person considered to be liable or complicit in conduct or policies undermining democratic processes or institutions in Hong Kong will be barred from US property, according to the text of the White House paper. This also orders officials to revoke export licensing exemptions to Hong Kong, which requires revoking preferential status for passport holders in Hong Kong.
China's foreign ministry said Beijing would impose retaliatory sanctions on U.S. individuals and organizations in response to the law targeting banks on Wednesday, while state media comments did not apply to the executive order.
Security law critics believe it would curb Hong Kong's wide-ranging freedoms when it returned to Chinese rule in 1997, although supporters say it would bring stability to the city after a year of often violent anti-government protests.
The law on security punishes what Beijing narrowly describes as subversion, rebellion, extremism and collaboration with foreign powers. US relations with China have already been strained by the global coronavirus pandemic, China's South China Sea military buildup, its persecution of Uighur Muslims, and large trade surpluses. Trump's handling of the coronavirus pandemic has raised questions as to whether he will be able to secure re-election on November 3 after a wave in new infections. He has sought to redirect the blame on China.
When asked whether he was going to meet with Chinese President Xi Jinping, Trump said that he has no intention to talk with him.