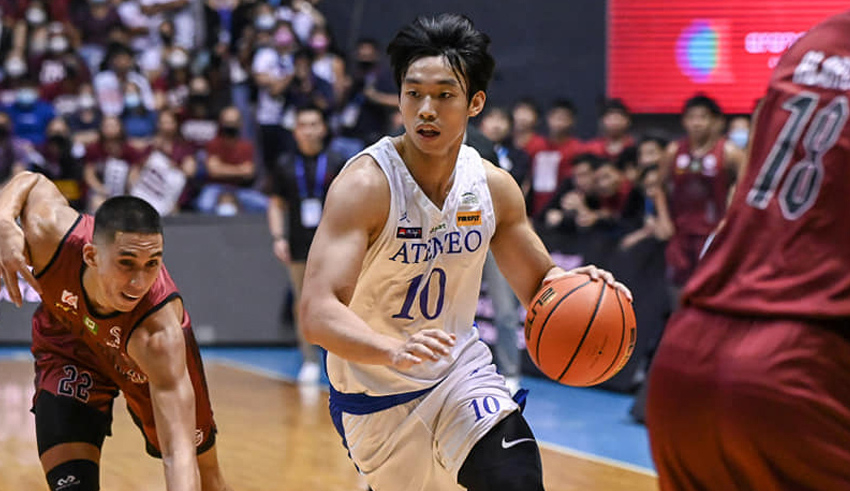 The official next stop for Dave Ildefonso is Korea.
On January 8, Suwon KT Sonicboom of the Korean Basketball League (KBL) officially announced the addition of the former Ateneo Blue Eagles star to their team.
Ildefonso joins the expanding number of Filipino basketball players who have taken their skills to Korea, including his former Gilas Pilipinas colleagues Rhenz Abando, SJ Belangel, and RJ Abarrientos.
The PBA import Lester Prosper has helped a Suwon team turn things around, and the second-generation star is viewed as a crucial addition to that team.
Keep Reading
The Sonicboom, who were formerly last in the 10-team league, are now seventh with a 13-16 record after winning six of their previous seven games.
Ildefonso finished his UAAP career on a successful note by being named to the Mythical Five for Season 85 and assisting the Blue Eagles in winning their third title in four years.
During their championship run, he had averages of 10.8 points, 8.1 rebounds, and 2.6 assists.
Ildefonso's debut will, however, have to wait a bit longer for Suwon.
Ildefonso will debut in the KBL on January 19 against the Seoul Samsung Thunders, according to a report from the Korean basketball journal Jumpball.