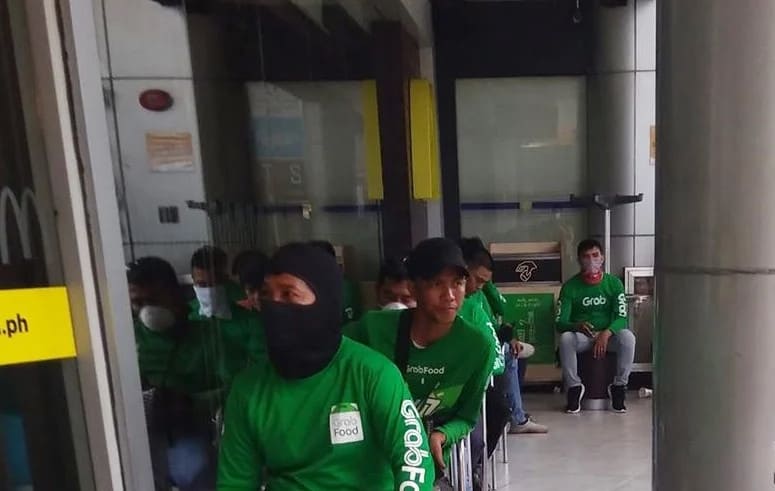 This situation is commonplace. Many of our food delivery guys are buying orders, just for last minute cancelation. Because of this, Grab announced on a statement that the cancelation of orders after placing orders at the restaurants is no longer permitted. GrabFood must enforce the refund policy if a customer fails to turn up and assert his order. Providing it, though, is inconvenient, to say the least, at a time like this.
This is more important now that we are in quarantine, because it is not easy to have the job of our food delivery guys. Covid-19's danger is ever-present each time they support us, who are healthy indoors, outdoors.
Fortunately, caring netizens who were moved by the story of Yenyen formed a Facebook community to support Yenyen and his fellow heroes in food delivery by buying canceled orders.
Order Hero is a public Facebook group where Lalamove, FoodPanda, Snatch, and Angkas riders can post canceled grocery orders. They post the information, including venue, receipts, and cancelation evidence, hashtagged # INeedAHero. Anyone can buy the cancelled orders and be the hero of an order.
Through this, our dear food delivery guys are no longer expected to pay themselves for the cancelled orders. Fresh food will be delivered to the new costumer's doorstep, too.
This is one way to unite as one. For those who are suffering from the nature of their work, one must give a hand to help.
Salute to our delivery heroes!