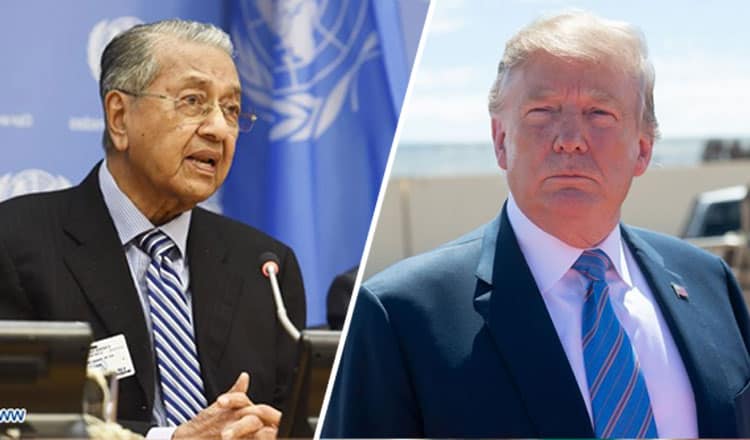 Mahathir to Trump : Resign
KUALA LUMPUR – called for the resignation of United States President Donald Trump, saying that it is needed action to save America.
During a press conference here, Dr Mahathir defended his remark, saying was not directed towards "all Americans", whom he felt are "very kind people".

"It is not acceptable here, if any foreigners try to influence manipulate the result of elections here, we'll take action against the people here who try to do that," Dr Mahathir commented.

The prime minister's comments were made in response to the US Senate acquitting Trump of impeachment on both articles. The first article of impeachment is abuse of power where he was acquitted by he was acquitted by a vote of 52-48, while the second article; Obstruction of Congress which he was acquitted by a vote of 53-47.

Last month, Trump releases his Middle East peace plan. A proposal that strongly favors Israel and without the consultaion from the Palestine officials.
Among those present on the white house even is Israeli Prime Minister Benjamin Netanyahu.