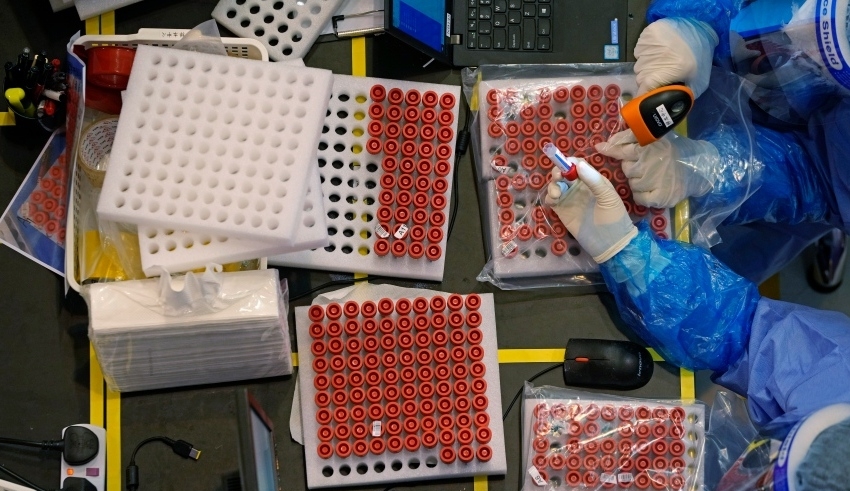 China must be more forthright about the sources of the COVID-19 pandemic, the US ambassador to China stated on Monday, February 27, in response to news that the US Energy Department assessed that the pandemic was likely caused by a laboratory leak in China.
Nicholas Burns, addressing via video connection at an event hosted by the US Chamber of Commerce, stated that China must be encouraged to play a more active part in the World Health Organization (WHO) if the UN health agency is to be strengthened.
China also needed to "be more honest about what happened three years ago in Wuhan with the beginnings of the COVID-19 crisis," Burns said, referring to the central Chinese city where the first human cases were detected in December 2019.
The Wall Street Journal reported for the first time on Sunday that the US Energy Department had assessed that the pandemic was likely caused by a laboratory leak in China, a conclusion Beijing denies.
The department had "poor confidence" in a recent secret intelligence assessment delivered to the White House and key members of Congress, according to the Journal, citing individuals who had reviewed the report.
The Journal reported that four additional US agencies and a national intelligence group continue to believe that COVID-19 was likely the consequence of natural transmission, while two remain undecided.
The Energy Department did not respond to a request for comment.
Keep Reading
President Joe Biden's national security advisor, Jake Sullivan, said on Sunday there were a "variety of perspectives in the intelligence community" about the pandemic's origins.
"A number of them have expressed that they simply lack sufficient knowledge," Sullivan told CNN.
When asked to comment on the allegation, which was confirmed by other American media outlets, China's foreign ministry cited a WHO-China research that pointed to a natural cause for the pandemic, most likely bats, as opposed to a laboratory breach.
"Some parties should cease rehashing the 'lab leak' story, stop defaming China, and stop politicizing the origins-tracing issue," said Mao Ning, a spokesperson for China's foreign ministry.
Burns told the Chamber event that it was a challenging moment for US-China ties, with Beijing striving to shift blame after the US military this month downed an alleged Chinese spy balloon that drifted over the continental United States.
Burns stated, "We're in this bizarre position where the Chinese, who I believe lost the discussion over the balloon globally, have lost influence and credibility throughout the world as a result of what they've done, and they're now blaming us."
The Chinese government reacted strongly on February 4 when the United States military shot down a weather-monitoring balloon, claiming it had veered off track.
Burns said that it was the responsibility of the United States to maintain its military strength "in and around Taiwan" so that the self-governed island claimed by Beijing can discourage any "offensive action" by China.
Also Read:- Creed 3 release date in Philippines, cast and more