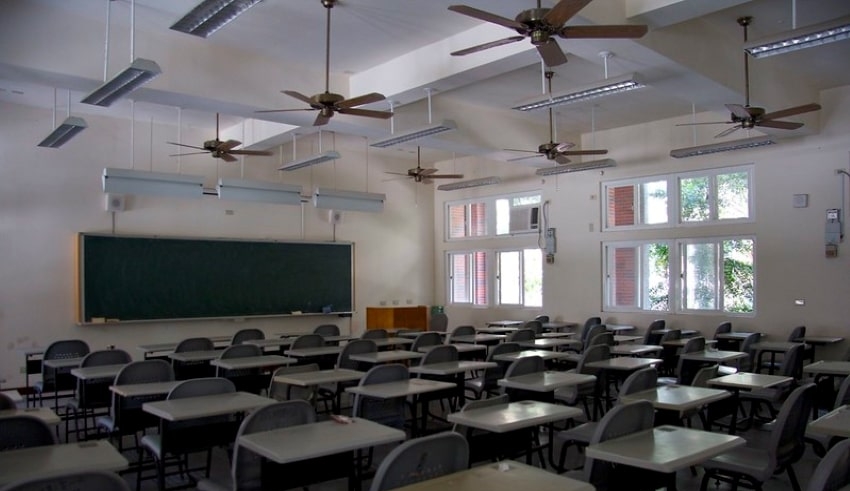 KUALA LUMPUR – More than 400,000 school leavers face the grim prospect of being unprepared for an already twice-delayed test that Malaysians believe could make or break their future, with half of the 2020 academic year in Malaysia massively disrupted due to the coronavirus pandemic.
Similar to the O-level exam in Singapore, Sijil Pelajaran Malaysia (SPM) is still scheduled to start on Feb 22, having been postponed from November last year to January for the first time.
The persistent surge of Covid-19 cases – reaching a record 4,029 new daily infections last Saturday (Jan 16) – forced the Ministry of Education (MOE) to restrict the reopening of physical classes on Wednesday (Jan 20) to last year's SPM applicants, as well as students sitting for the Sijil Tinggi Pelajaran Malaysia pre-university (STPM) and vocational school-leaving examinations.
COVID-19; 16 Jan 2021

J sembuh baru:2,148
J kumulatif sembuh: 117,375 (75.7%)

J kes baru:4,029
J kes kumulatif:155,095
J kes aktif:37,126

Kes local:4,021 (2,710 WN 67.4% , 1,311BWN)
Kes import:8

J mati baru:8 (6WN, 2BWN)
J kumulatif:594 (0.38%)

J kes di ICU:205
intubated:79 pic.twitter.com/1s0aldLWG1

— Noor Hisham Abdullah (@DGHisham) January 16, 2021
But many parents are fearful of sending their kids to school in the midst of the worst coronavirus outbreak in Malaysia that has prompted the government to reimpose the near-lockdown Movement Control Order (MCO) in six states and many other districts, as the public health system is overwhelmed by nearly 40,000 active cases.
This leaves some hesitant parents with no choice but to let their children enter the much-panned interactive learning of four million other schoolchildren trapped at home.
Last year, a survey by student-focused social enterprise Project ID showed that only a quarter of students preferred online learning, while the rest suffered without contact with teachers.
Not only has this form of teaching been unsuccessful, many simply do not have online learning hardware or internet access. At the beginning of the MCO, MOE's own report, which held most Malaysians at home in March and April last year, found that four out of 10 students did not own a computer that could follow online lessons. Six percent had computers, with almost half of them depending on smartphones. In November's 2021 Budget, the government relied on state-linked businesses to contribute RM150 million (S$49 million) to buy 150,000 student laptops, but the programme has yet to be implemented