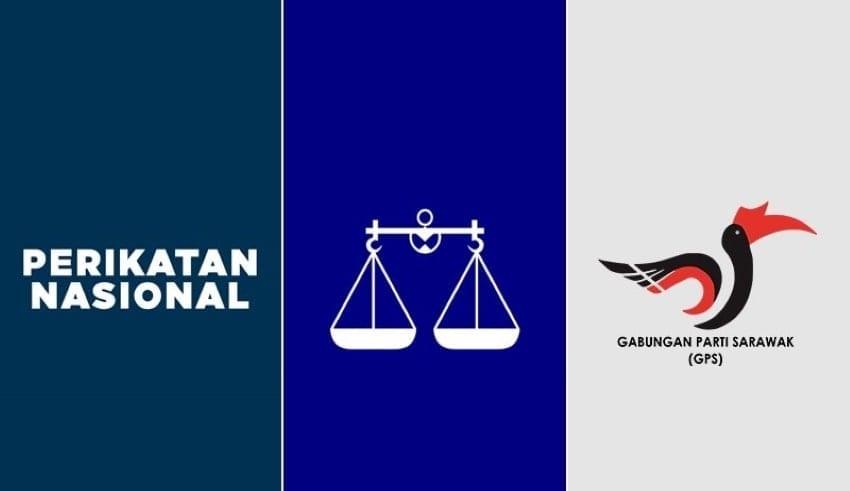 PETALING JAYA: In the midst of an ongoing debate between political parties over cooperation and alliances, some analysts suggest that if a stable government is to be formed, there is little choice beyond forming a grand coalition.

Last week, PPBM Secretary-General Hamzah Zainudin proposed the idea of formally uniting the already formed coalitions of Perikatan National (PN), Barisan Nasional (BN), and Gabungan Parti Sarawak (GPS).

But Mohamed Khaled Nordin, Umno's vice-president, challenged the need for more coalitions. He said there were coalitions to "suck the authority" out of individual parties.

Former academic Azmi Hassan, however said neither the grouping of PN, Umno and GPS nor Pakatan Harapan (PH) was powerful enough to form a government if today's elections were to be held.
He said that in order to accomplish this some horse-trading could be necessary, with parties reaching across the aisle to persuade adversaries to join their ranks.

He also said, however, that it could take time for such a coalition to be set up. "Pre-GE15 might not be possible, but if horse-trading happens after GE15, then I can foresee a future in which a grand coalition establishes a very stable government."
The International Islamic University of Malaysia's Tunku Mohar Mokhtar said the establishment of a grand coalition would be the most realistic way for political parties to build a powerful platform to mobilize" the support of voters.

During his tenure in office, he said PH was a "fantastic example" of a grand coalition, but added that it was weak party discipline that contributed to its overthrow.
If any potential coalition were to be effective in the long term, he added, the preservation of discipline would be essential.

A political strategist, Syed Arabi Idid, said the country's multi-ethnic make-up made it necessary to ensure adequate representation in a grand coalition.
"Without the support of other Bumiputeras and the Chinese and Indians, a coalition of Malay-based parties, for example, might find it hard to work."

He said that as there was uncertainty about their positions, he expected the various parties to continue searching for new partners. Unless a dominant bloc was established, such a fluidity of agreements would continue to be a function of cooperation, he added.