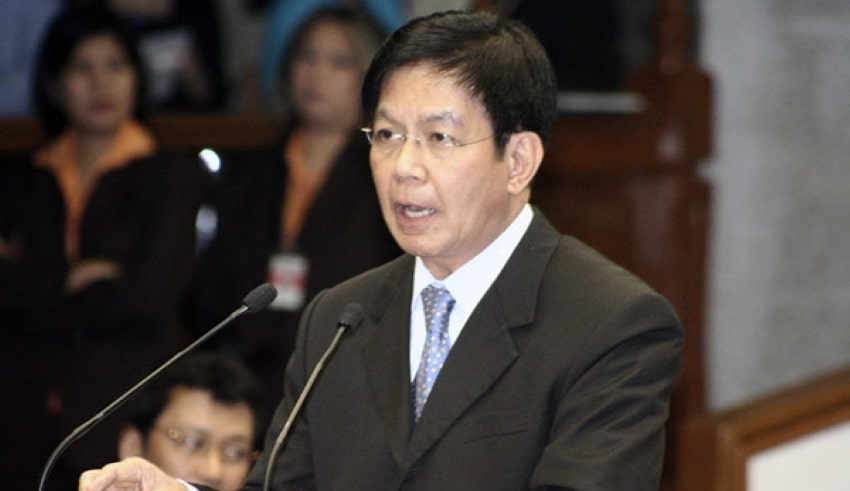 Senator Panfilo Lacson of the Philippines announced his candidacy for president in next year's election, the first to confirm a bid to succeed the controversial but popular President Rodrigo Duterte.
Lacson, 73, announced his candidacy with Senate Speaker Vicente Sotto, a former actor, singer, and four-term politician who would serve as his vice-presidential running partner.
Related Posts
"Between Senate President Sotto and I, we have almost 80 years of honest, devoted, and competent public service," Lacson remarked, amid applause from the modest audience and virtual guests.
The 76-year-old Duterte is barred from seeking a second six-year term by the constitution, but has shown interest in the vice presidency, which opponents say would allow him to prolong his hold on power behind a nominal president.
He is likely to be nominated by his governing PDP-Laban party. Next month is the deadline for submitting candidacy for the May 2022 election.
A contentious anti-terror legislation was drafted by Lacson, who unsuccessfully campaigned for president in 2004, which activists have condemned, and fear will be used to suppress dissent in one of Asia's most liberal democracies.
If elected as president of the Philippines, which is battling one of the region's worst coronavirus outbreaks, Lacson and Sotto said they would confront immense difficulties.
Lacson added that the nation is buried in debt, many people have lost their jobs, corruption is widespread, and illegal drugs are still rampant, while taking a jab at Duterte, who was elected on pledges to eradicate corruption and illicit narcotics in the Philippines.
As an outsider, Lacson has been rated low in independent opinion surveys of favored presidential candidates for 2022, which have repeatedly indicated that President Rodrigo Duterte's daughter, Sara Duterte-Carpio, would be the victor. Following months of stating that she had no interes