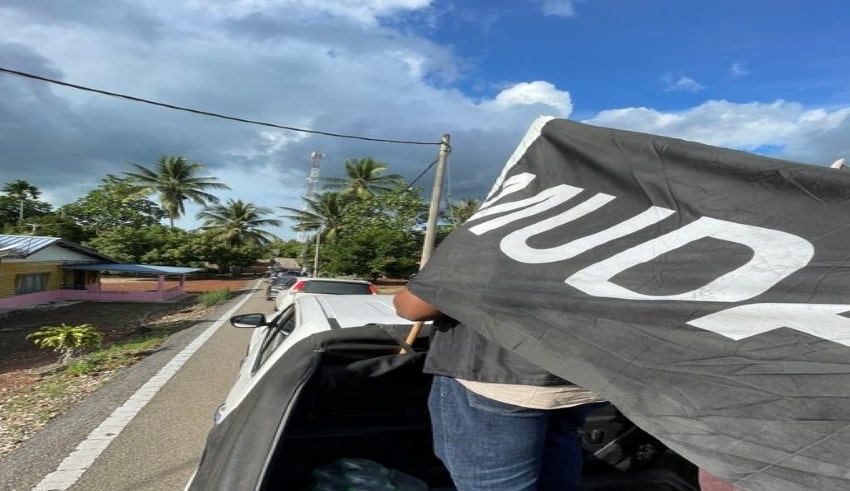 Malaysia – The Malaysian United Democratic Alliance (Muda) and the PKR  have expressed optimism that they would reach an agreement over their state seat candidacy fight in Larkin.
Despite the fact that it is just one seat, Muda and PKR should avoid becoming like Perikatan Nasional (PN) and Barisan Nasional (BN), according to party secretary-general Lim Guan Eng.
"They (Muda and PKR) should strive to establish an agreement so that no seats are contested."
"I'm hoping all sides can sit down at the same table and talk about it."
"We don't want to end up like the PN (Perikatan Nasional) and the BN (Badan Nasional)" (Barisan Nasional). That is our aim," he said after introducing the party's last two state seat candidates for the Johor elections at the Hotel Senai in Johor Baru.
In the run-up to the state election, the two coalitions, the PN and the BN, are at odds.
Related Posts
Muda president Syed Saddid Abdul Rahman confirmed the state seat battle earlier this month when he declared that the party will run for three extra seats: Machap, Parit Raja, and Larkin.
Rasid Abu Bakar, the Muda state information head, will run in Larkin, while Sangaran Rawi Sandiran, the Muda state deputy leader, will run in Machap.
Zamil Najwah Arbain had already been declared as PKR's candidate for Larkin.
Lim went on to say that he is hoping that Syed Saddiq would run in the state election in Johor.
"It also seems that Syed Saddiq will not be running. I hope he may run as well, but it will be up to the Muda leadership to decide.
"Because if you want to be a leader, you have to win not just an election, but also the people's hearts and, most importantly, the agenda presented," Lim said.
He went on to say that in order to be a good leader, one must lead from the front rather than from behind (dari belakang).
"That's why Chin Tong (Liew Chin Tong) didn't want to compete at first. But, in the end, he accepted because of party directives, and we also told him that a leader must lead from the front, not from behind," he stated.
Liew Chin Tong and Marina Ibrahim were already declared as the DAP's candidates for Perling and Skudai, respectively.