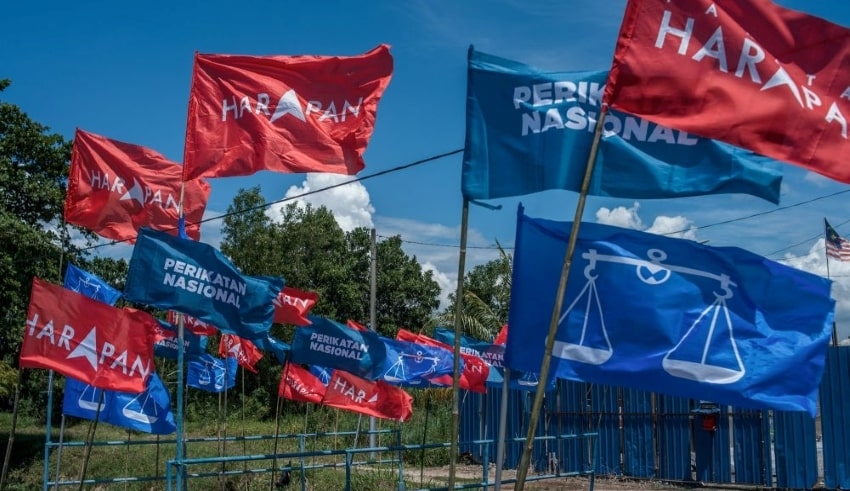 Malaysia – Despite the fact that the next state election is expected to be a multi-cornered fight, Johor Perikatan Nasional (PN) expressed confidence that it would be able to achieve a majority of more than two-thirds to establish the next state government.
The coalition's leadership is aware of the increased number of candidates fighting for seats this time around, according to Johor PN secretary Datuk Dr Sahruddin Jamal, but is sure that it will gain the requisite seats and form the next state administration.
He said that this was based on the coalition's prior experience with its leaders serving in both state and federal government administrations.
"PN has previously served in the government. In our ranks, we have a former prime minister as well as a mentri besar.
"With that, we are optimistic that we can better administer Johor and Malaysia," Dr Sahruddin said at the Johor PN media dinner at the Sunway Hotel Big Box in Sunway City.
He was speaking about the coalition's overall accomplishments and how it was dealing with multi-cornered races in practically every seat.
Senator Md Nasir Hashim, deputy leader of the Johor Parti Pribumi Bersatu Malaysia, and other top party members were also present.
Related Posts
Dr. Sahruddin said that the alliance has been in the works since the state legislature was dissolved on January 22.
He said that the Bersatu-led coalition, which includes Gerakan and PAS, has previously predicted multi-cornered contests in all 56 seats in the upcoming state election.
"PN's policy of selecting community members as candidates in their various regions will aid in winning since people must know who they are voting for.
"We are confident in our candidates' ability to win. At the end of the day, we must remember that the people will select the best candidate," Dr. Sahruddin remarked.
The former Johor mentri besar and current Bukit Kepong assemblyman also spoke on the youthful and first-time voters who make up the Undi18 bloc of voters, which spans the ages of 18 to 21.
PN has already hosted many programs as an early step to engage young voters, he added, citing an overall rise in young voters.
"According to our input, young voters see honesty as a key factor in selecting a candidate," said Dr. Sahruddin, who added that PN valued integrity and credibility as well.
Dr. Sahruddin also noted an increase in Covid-19 instances reported throughout the country, claiming that this was mostly attributable to the Omicron strain.
"The general public should not be frightened since Omicron symptoms are generally modest. "As a precaution, we must closely follow the authorized standard operating procedures (SOP) as well as get Covid-19 booster vaccination shots," he state