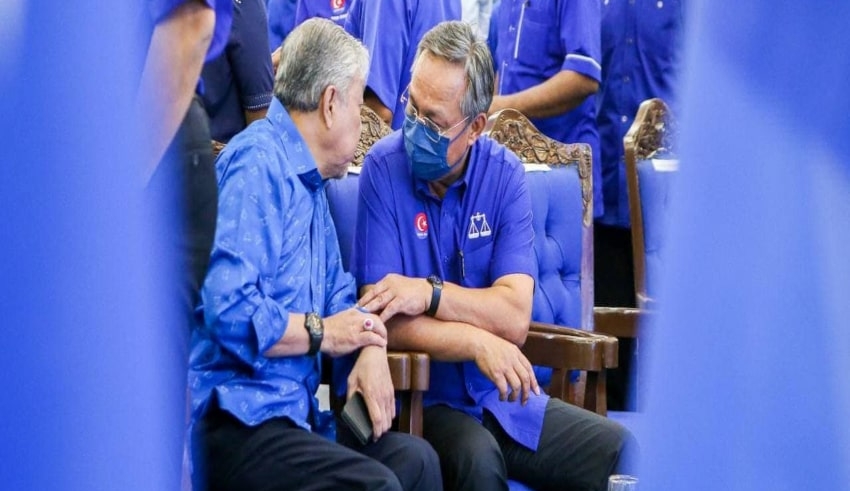 Malaysia – Perikatan Nasional (PN) began its campaign for the state election in Johor, predicting a major win over its competitors, particularly the Umno-led Barisan Nasional (BN) alliance.
Datuk Seri Hamzah Zainudin, the PN's secretary-general, has remarked that it was necessary for the PN as a whole to put aside its critics and opponents.
There are certain political parties, he continued, that are just excellent at criticizing the PN and its constituent parties, but appear to have no idea that they are the ones who are generating the issues in Johor.
At the Kotak Prihatin handover event at the Malaysian Productivity Centre (MPC) in Bandar Baru Uda, he remarked, "I know we will be successful and prove to those who are arrogant and eager for power that the people want a loving coalition like PN to govern instead."
Over 1,000 PN supporters had already shown up to offer their support, with each party member receiving a care basket including basic items.
Related Posts
Simultaneously, Hamzah stated that the PN alliance will take the lead in determining the destiny of the Johor people.
"I'm seeing a lot of interest (from PN supporters).
"I don't know what to say if Umno is not afraid," the PN Johor state election director remarked.
The question of who was behind the dissolution of the Johor state assembly, according to Hamzah, is no longer relevant.
"The Johor state parliament has already been dissolved, and the essential issue for us is ensuring that power returns to the PN," he added, referring to the coalition's former position that the Umno-led Johor administration should not hold a state election before the end of the year.
The PN alliance in Johor will be able to emulate the victory gained in the Sabah state election in September 2020, according to Hamzah.
Supporting PN, which includes Parti Pribumi Bersatu Malaysia (Bersatu), PAS, and Parti Gerakan Rakyat Malaysia (Gerakan), to ensure that the state is run by the coalition, he added, will be crucial.