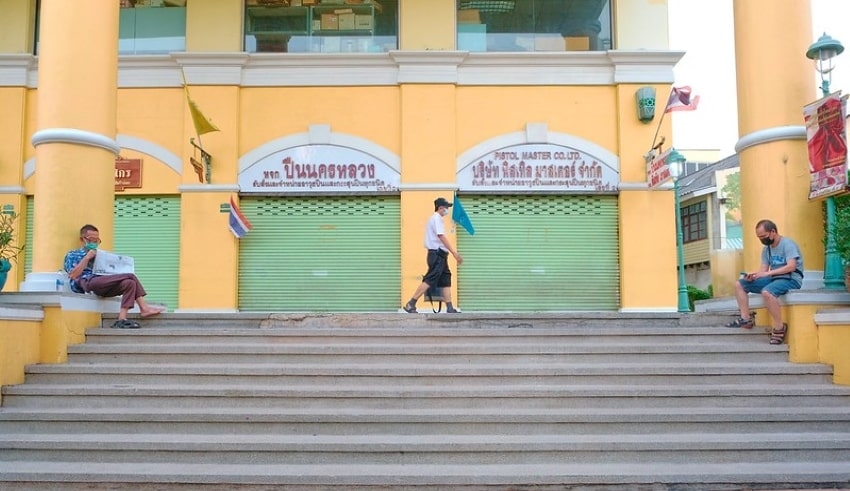 (C) Flickr, Saranyu Koontanakulvong
Thailand – Following two years of necessary cover wearing in indoor and outside spaces, Thailand expects to drop its veil order by mid-June, as per the Permanent Secretary of the Ministry of Public Health Dr. Kiattipoom Wongrachit.
At a meeting held today at Diamond Plaza lodging in Surat Thani, southern Thailand, Kiattipoom said the service is thinking about dropping the mandatory order when mid-June given Thailand's ceaselessly advancing Covid-19 circumstance.
Dumping covers could be great for the rebuilding of Thailand's travel industry, as holidaymakers can frequently be prevented from voyaging in the event that they think there is a gamble they could cause problems for not wearing a veil, particularly in open air spaces, like sea shores.
Related Posts
Thailand presented obligatory cover wearing in both indoor and open air spaces quite a long time back on April 29, 2020 and hasn't thought back since, up to this point. Beforehand, declining to wear a facial covering could land you a 20,000 baht fine.
At the meeting, the service repeated that Thailand intends to pronounce Covid-19 as an endemic illness before long as expected.
Thailand is emulating Indonesia's example, who dropped the prerequisite to wear a cover in outside spaces a week ago. In April, Malaysia likewise dropped its outside cover command, yet wearing a veil in indoor spaces and public vehicle is as yet required.