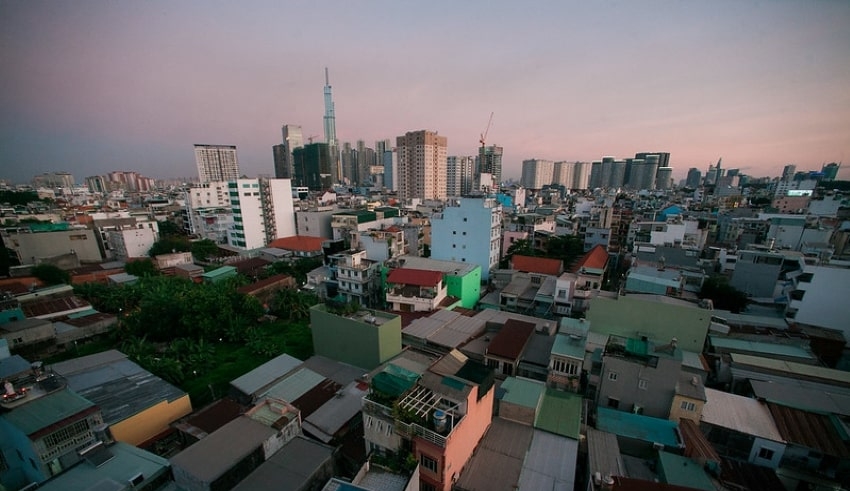 (C) Flickr, Tuan Anh Nguyen
Ho Chi Minh City, the largest city in Vietnam is currently on the verge of medical collapse as Covid-19 outbreaks ravage both the commercial and supply chain hub.
Prime Minister Pham Minh Chinh called for an emergency meeting on Thursday asking for unity and mobilizing resources to fight against the outbreak in the city.
Related Posts
In an online emergency meeting held which connects the Ho Chi Minh City and surrounding provinces in the south, the Prime Minister said that the City together with the southern key economic region are experiencing very complicated epidemics.
He told the authorities who represent the city as well as the adjacent provinces in the south to closely monitor the situation while also having a forecast of the upcoming ones. He added to draw lessons which can be replicated, disseminated and learned to do better in the future.
The meeting has been called as the new positive cases in Vietnam rose to a number of 3,379 nationwide on Thursday. While 2,691 cases has been reported in Ho Chi Minh City, 122 cases in the neighboring Binh Duong province, and a number of 132 cases were detected in Dong Nai
Minister of Health Nguyen Thanh Long told the meeting that the current wave, which hit the country on April 27, has recorded a total of 34,582 cases nationwide resulting in 100 deaths.
During this week alone, the whole country saw a total of 8,187 new cases. Southern Vietnam took a huge part of the caseload, with Ho Chi Minh City recording 6,338 cases followed by provinces adjacent to the city, including Binh Duong with 458 cases and Tien Giang recording 280. New cases included 222 in Dong Nai, 161 in Dong Thap, 129 in Long An, 117 in Khanh Hoa and 114 in Vinh Long.
The surge on the outbreak of the disease came as the country is in a struggle to speed up its vaccination drive. Those who have been administered at least one dose of the vaccine in the country stood at only 4% of the 100 million-strong population, placing it at the bottom of the list in the vaccination drive in the Association of Southeast Asian Nations.
Health Minister Long said in a warning that the risk of an outbreak remains present, even in countries that have achieved high vaccination coverage. He emphasized that the new strain of Covid-19, the delta variant which is highly transmissible has been present in 58 out of 63 provinces and cities.