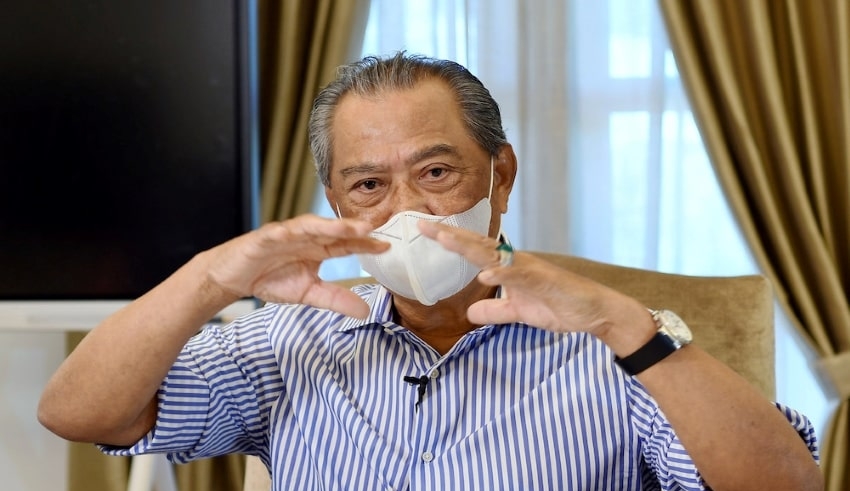 Prime Minister Tan Sri Muhyiddin Yassin said that he is expectant that the Malaysian contingent to the 2020 Tokyo Olympics will win Malaysia's first gold medal from the world's biggest multi-sports Games.
He said during the Demi Malaysia Champions' Flag-off that he is placing his high hopes that the athletes would bring home a gold medal and that those who succeed, Insya Allah we will reward them well.
Related Posts
The Prime Minister in his address to the athletes, have given words of encouragement and motivation at the Kuala Lumpur International Airport (KLIA) here before they left for Tokyo for the July 23-August 8 Olympic Games.
He said to the 40-member national contingent that he was confident that these athletes who will represent the country in Tokyo were the best and would stand out at the Games.
He was expectant that under the leadership of chef de mission Datuk Lee Chong Wei, the national contingent will shine in the Tokyo Olympics and be included as one of the best in the history of the Games.
Muhyiddin said that what he can see among the athletes, coaches and officials are the strength of Malaysia's 32 million population. And that he congratulate all of them for becoming the beacon of hopes.
He also gave a reminder for the national contingent to always pay attention to their health and safety.
He promised that the government will provide support and assistance in any way possible to ensure its commitment that health and safety issues are paramount and are given priority
After giving his passionate speech, Muhyiddin waved the Jalur Gemilang as a symbolic gesture of the national contingent's departure to the Olympics.
Youth and Sports Minister Datuk Seri Reezal Merican Naina Merican, Japanese Ambassador to Malaysia Hiroshi Oka, National Sports Council director-general Datuk Ahmad Shapawi Ismail, Olympic Council of Malaysia (OCM) president Tan Sri Mohamad Norza Zakaria and Chong Wei are also part of the party who are accompanying the athletes. A total of 40 people, including 18 athletes, boarded the Malaysia Airlines flight MH9118 (10.50 pm), which is expected to arrive at the Narita International Airport at 7.05 am tomorrow (July 18) local time (8.05 am Malaysian time).