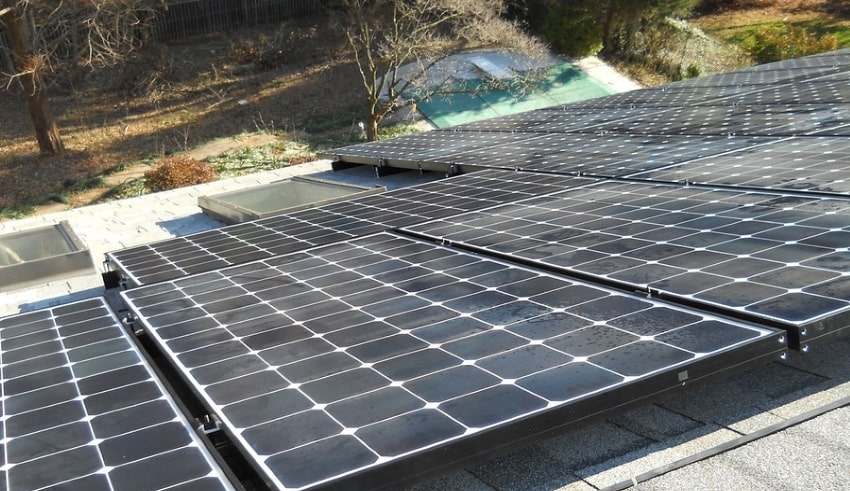 (C) Flickr, Solar Energy World, LLC
The Ministry of Energy and Mineral Resources is currently planning to construct a solar park in Indonesia's eastern region to boost the nation's new and renewable energy growth. Dadan Kusdiana, Director General of Renewable Energy and Energy Conservation at the Ministry of Energy, aligns the idea of a solar park with the vision of large-scale construction of solar power plants over a vast area of land.
The location would be in arid areas that receive adequate sunlight and low rainfall across eastern Indonesia. The ESDM ministry has announced its goal of improving the capacity of solar power plants to 17,687 megawatts by 2035. Due to its high economic value and competitiveness, as well as being able to compete with traditional energy sources, including coal-fired power plants, the large scale of the production of solar power plants is currently being promoted. As well as the technological aspect, it will require a mix of preparation and good economic income. It would therefore be simpler for PT PLN the only electricity provider in the country to consider large-scale solar power plants.
Looking back last year, The Institute for the Growth of Economics and Finance (Indef) has emphasized that the share of renewable energy in the national energy mix has increased significantly over the past three years. For this reason, Martawardaya pointed out that in 2017, the share of renewable energy reached 6.34 percent, and in 2018 it increased to eight percent and in 2019 to 9.15 percent.
In fact, according to the research director of Indef, the price of wind and solar power produced is expected to be cheaper than coal and diesel in the next few years. Indonesia plans to make use of 23% of renewable energy by 2025 and 31% by 2050.
Consequently, Harris Yahya, Director of Renewable Energy of the Ministry of Energy and Mineral Resources, noted that the government had provided incentives to promote investment in a solar roof power plant. Yahya stressed that a number of efforts have been made to raise investment in renewable energy by developing its own market and improving the management of renewable energy production. There is definitely a significant construction of renewable energy plants and the provision of incentives and investment facilities.