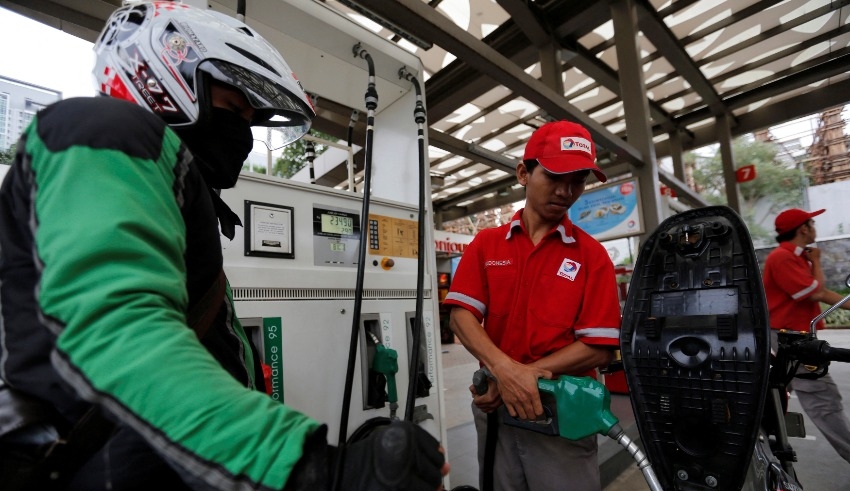 According to comments made by Finance Minister Sri Mulyani Indrawati on Thursday, the Indonesian government has requested that state-owned energy company Pertamina restrict the amount of subsidized fuels it sells in order to avoid placing additional strain on energy subsidies.
Indonesia has increased its energy subsidies for this year to a total of 502 trillion rupiah, which is equivalent to $34 billion. This move was made in an effort to maintain the prices of some fuels and power tariffs in the face of growing global energy prices and a weakening rupiah.
This has contributed to the comparatively low rate of inflation in the largest economy in Southeast Asia, which was 4.94 percent in the previous month. Furthermore, the Federal Reserve stated that this gave them the flexibility to postpone future rate increases.
The subsidy budget makes the assumption that sales of subsidized diesel for the entire year will reach 15.1 kilolitres, and sales of subsidized gasoline at 23.1 kilolitres, but Isa Rachmatarwata, the budgeting director general at the finance ministry, said that current sales volume has already reached approximately those levels.
Related Posts
In a news conference, Sri Mulyani stated, "That is why I have urged Pertamina to manage (sales volume) so that the state budget would not face further strain." Sri Mulyani was referring to the potential impact that increased pressure could have on the state budget.
According to Irto Ginting, the Corporate Secretary of Pertamina Patra Niaga, the company's trading unit, Pertamina plans to limit the sales of subsidized fuel by requiring customers to digitally register their vehicles. This will allow the company to determine whether or not the subsidies have been distributed to the intended recipients.
However, Ginting explained that Pertamina is still waiting for government regulations regarding the distribution and sales of fuel.
Economists have voiced their disapproval of the decision made by the government to increase the level of subsidies for this year, arguing that doing so would divert funds away from initiatives that would have a greater impact on the economy.
According to Said Abdullah, who is in charge of the financial committee in parliament, the government and parliament are going to talk about how efficient the subsidies are.
"Many important agendas for national development will not be realized," he stated, "if we continue to rely on the state budget without reforming the structure of subsidies."