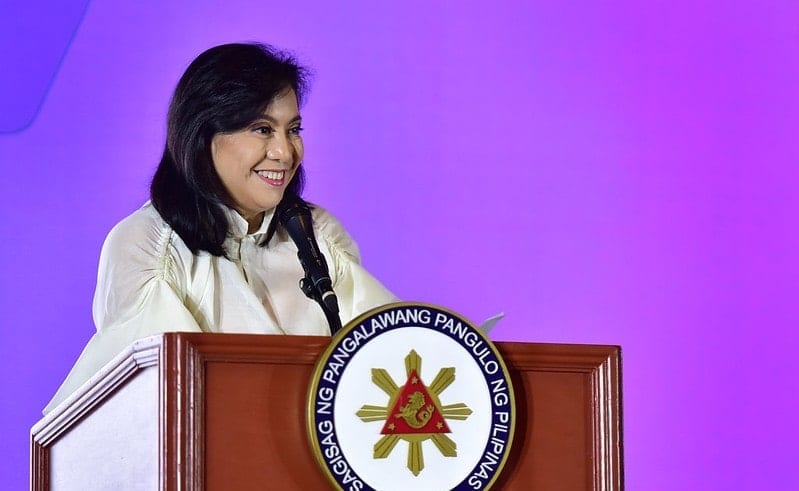 (C) Flickr, UN Women Asia and the Pacific
The on-going issue for Vice President Leni Robredo's legal team asked the Presidential Electoral Tribunal to investigate the alleged complicity between Solicitor General Jose Calida and former Sen. Ferdinand "Bongbong" Marcos Jr. who both moved to impede Associate Justice Marvic Leonen in the poll protest, in fearfully close but unrelated motions.
The lawyers of Obredo advised the PET-sitting Supreme Court to launch an urgent investigation into the alleged conspiracy between Marcos, Calida, and the 19 other assistant solicitor generals and Jomar Canlas.
The plea was lodged the same day that the PET overwhelmingly junked the two separate motions by Calida and Marcos to hold Leonen out of the protest proceedings. A summary of the judges' complete resolution has yet to be published by the SC. It is uncertain if during en banc session, Robredo's call for an urgent investigation into the alleged collusion" was answered.
In fact, A few hours after Marcos filed his, Calida filed his separate petition for inhibition. The lawyers of Robredo stated that the two distinct and unrelated motions are eerily close.
lols pic.twitter.com/oXk4SOPcwX

— Leni Robredo (@lenirobredo) November 9, 2020
The OSG's motion raised almost the same arguments as the one put forward by Marcos. The former senator said that he was not in touch with Calida, who campaigned for him in 2016, but believed that he was perfectly capable of getting a copy of their plea as solicitor general. They also noted that the two motions relied on the two-part study of Canlas on the supposed 25-page Reflections of Leonen, an article supposedly shared by the justice with other court members.
Morever, They also claimed that the OSG will serve as the People's Tribune only when the litigation concerns the government of the Philippines and its institutions and officers, when it takes a stance contrary to the government agency, or when the state has a particular interest in the result of the lawsuit, and when the office takes an adverse position to protect the interest of the state. But surprisingly, the government or any of its institutions and resources are not a party in the election protest event.