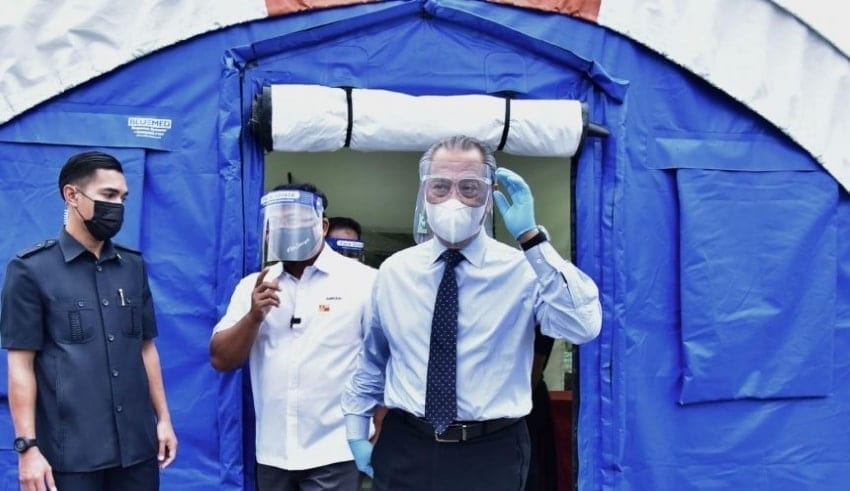 KUALA LUMPUR – Malaysia has agreed to exempt Cabinet ministers traveling abroad on official visits from having to undergo a mandatory 10-day quarantine upon returning to the country, prompting fresh criticism of double-standard treatment for Malaysian political elites and common citizens.
According to a new federal gazette signed by Health Minister Adham Baba, which came into effect on Tuesday, ministers returning from official visits will be under 'supervision' for only three days before being released (Feb 9).
The gazette exempts traveling ministers from the obligatory quarantine orders portion of the law.
The gazette will be in force until 1 August, when the seven-month state of emergency in Malaysia – intended to cope with the coronavirus pandemic – ends.
In the United Arab Emirates, Foreign Minister Hishammuddin Hussein is reportedly (UAE).
For all those arriving in Malaysia from abroad, and even for individuals who have been exposed to coronavirus and are under health surveillance, the 10-day quarantine is currently implemented.
Criticism against the new law of quarantine exemption quickly picked up pace online, with demands for Datuk Seri Adham to resign on Tuesday becoming the top topic on the Twitter social networking platform.
The third-highest trend in the nation has been calls for Tan Sri Muhyiddin to resign.
PM Muhyiddin has previously said that in implementing Covid-19 rules, his government would not follow double standards and that lawmakers will be subject to the same laws as ordinary citizens.
"Getting anxious really fast after finding out Cabinet ministers don't have to follow quarantine SOP," user Azman Azmi tweeted, while calling for the minister's resignation. He was referring to the health protocols that are called Standard Operating Procedures (SOP).
The rule was critical of politicians on both sides of the political divide, with former health minister Dzulkefly Ahmad labeling the exemption as "irresponsible"
Dr. Adham justified the rule by arguing that only ministers who obey a 'strict bubble itinerary' without taking part in any events outside official meetings may be exempted from the exemption.
However, the Malaysian Health Coalition – a grouping of 49 health associations and practitioners – criticized his explanation, saying that the exemption "institutionalises double standards" and undermines the effort to curb the spread of Covid-19 in the region.
"We oppose this order in the strongest possible way," the coalition said. The coalition's members include the Academy of Medicine Malaysia, and the Malaysian associations for pharmacists, dentists, nurses and medical assistants.