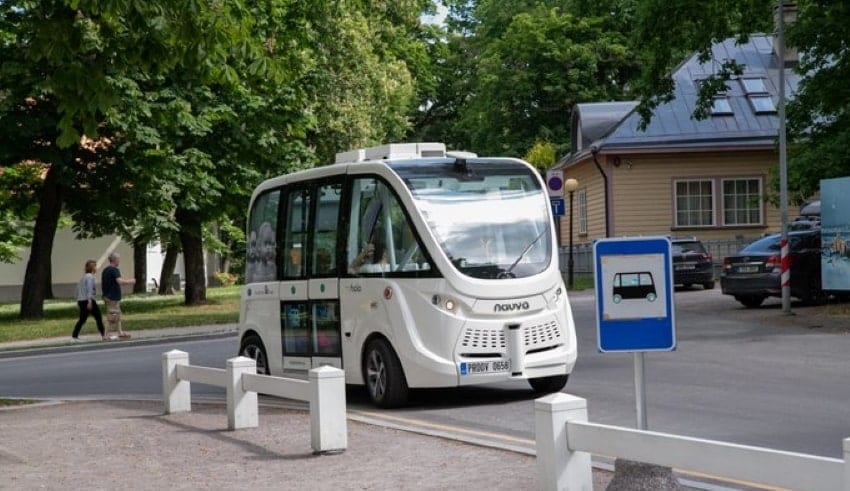 (C) SelfDrivingFEED / Twitter
In 2019, Malaysia's 'flying car' may have caught the imaginations of the people, but self-driving cars are rapidly becoming a reality.
The country's authorities have approved what appears to be the first autonomous vehicle testing route in Malaysia at Cyberjaya, enabling AVs to be tested on public roads instead of being restricted to private areas.

It was revealed by Futurise, a Cyberview Sdn Bhd subsidiary under the Ministry of Finance of the country, and signs were spotted around the testbed area indicating the approved route for AV testing. Such a step, of course, is expected to draw more high-tech mobility companies to invest their expertise in providing the neighborhood with advanced technology.
Is Malaysia a step closer to self-driving vehicles? – Tech Wire Asia https://t.co/stRnUOe81y #autonomousCar #selfDrivingCar

— Self Driving Cars (@SelfDrivingFEED) November 30, 2020
These types of mobility will serve as the first and last mile of connectivity in Cyberjaya, according to the head of business, city, and communications of Cyberview, Roni Shah Mustapha. Talks on testing autonomous buses in the region are also underway.
The reports suggested that the Malaysia Automotive, Robotics and IoT Institute (MARii), a unit under the Ministry of International Trade and Industry, will set up a center of excellence for future technology, including a test facility for autonomous vehicles (MITI).
The center will also include an EV Interoperability Centre (EVIC) containing the various facilities needed for testing next-generation vehicles (NxGV) such as charging stations, connectivity solutions for smart grids and various other infrastructures to accommodate relevant research and development in these fields.

Questions still remain on whether customers still want AVs to start with. An AAA study found that 71 percent of US drivers will be afraid to drive in a car that is fully self-driving. There will also need to be a push from suppliers, OEMs, tech firms and governments to persuade customers that an AV is healthy for them and their loved ones to use, beyond technical and regulatory hurdles.
The transformation will take time, although the advantages of AVs are obvious. The journey ahead for AVs may be long, but on the horizon, there are opportunities.