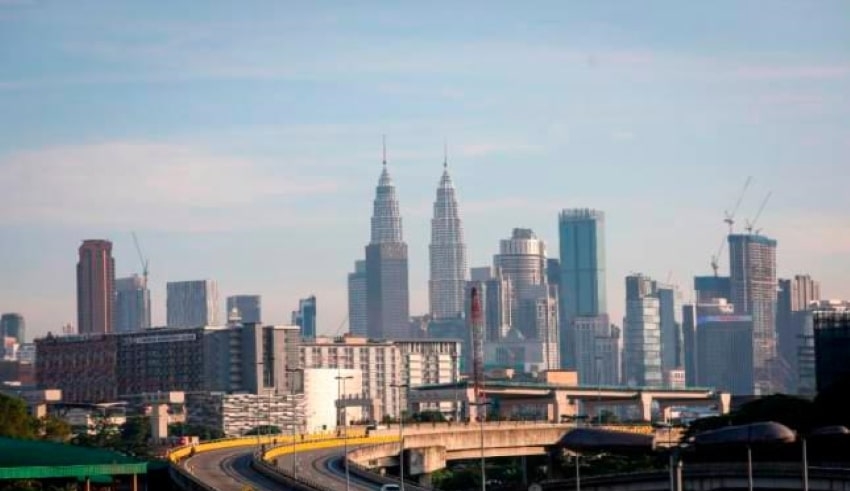 Malaysia – Malaysian companies interested in doing business in Nusantara, Indonesia's soon-to-be capital city, should go outside traditional industries, according to the Minister in the Prime Minister's Department (Sabah and Sarawak Affairs).
Datuk Seri Maximus Ongkili said that the city of Samarinda, as well as other sections of East Kalimantan, had significant commercial potential in infrastructure, tourism, agriculture, and other areas.
"However, we need to be more innovative and look at other industries beyond them," he said in a statement after visiting East Kalimantan Vice-Governor Hadi Mulyadi at the latter's office in Samarinda recently.
The Indonesian Investment Board One-Stop Service informed Ongkili, who headed the Malaysian delegation, on the business and investment potential.
Datuk Joachim Gunsalam, Deputy Chief Minister of Sabah, Datuk Amar Awang Tengah Ali Hasan, Deputy Premier Minister of Sarawak, and key officials from Malaysian government agencies are among the attendees.
"We would urge Malaysia's business sector to take advantage of these opportunities, and we, as a government, would assist, while the Malaysian Embassy will give us information on the investment incentives available here," he added.
Related Posts
As Indonesia prepares for the transition to a new capital city in the first quarter of 2024, Ongkili anticipates things to move quickly in the following two years.
The delegation also includes Adlan Mohd Shaffieq, Charge d'affaires of the Malaysian Embassy in Indonesia, Datuk Zunika Mohamed, Deputy Director-General (Sectoral) of the Economic Planning Unit, and Tan Sri Pandikar Amin Mulia, Sabah Special Envoy to Brunei, Indonesia, Malaysia, Philippines-East Asean Growth Area (BIMP-EAGA).
Datuk Joseph Salang Gandum of Sarawak, Kevin George of the Sabah Economic Development and Investment Authority, and Jamilah Hassan of the Ministry of International Trade and Industry's senior director (Asean Economic Integration Division) are among the others.
The purpose of the week-long trip is to get first-hand knowledge about Nusantara's location and potential effects on the border economy between Kalimantan and Sabah and Sarawak.
It would also strengthen existing relations between the two nations and allow them to collaborate closely on economic, social, and political issues.
The delegates will go to Balikpapan, Indonesia's third largest city after Jakarta and Samarinda, and then to Tarakan on Wednesday.