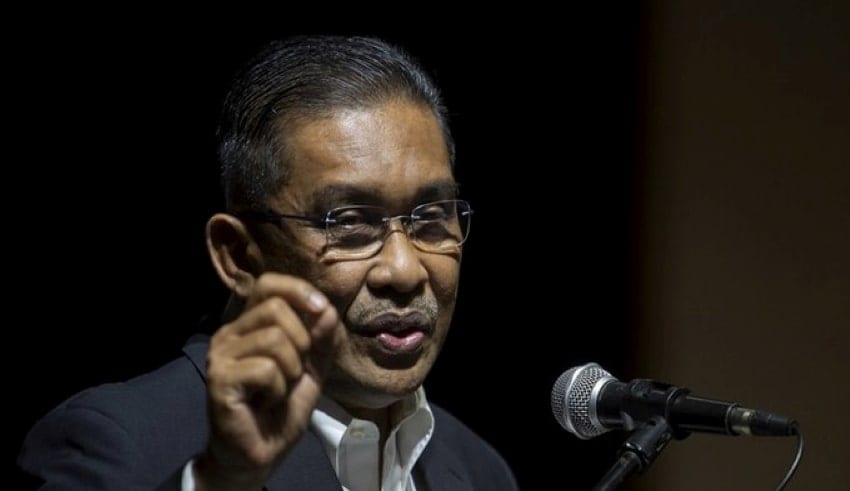 KUALA LUMPUR: There is no proof that Malaysian Prime Minister Muhyiddin Yassin is losing the support of the Members of Parliament (MPs) and thus the tabling of confidence motions is not currently a government priority, said Takiyuddin Hassan, Minister in the Department of Prime Minister (Parliament and Law).
On Thursday (December 10), Mr. Takiyuddin responded to a parliamentary query by Pasir Gudang MP Hassan Abdul Karim, who questioned whether the 25 no-confidence motions and two confidence motions filed on Mr. Muhyiddin's status will be tabled, discussed and voted in parliament.
Mr Takiyuddin pointed out that although MPs are permitted to file these motions, Article 15(1) of the Parliament's Standing Orders notes that during a parliamentary session, government business must be prioritized over all business.
"Since there are no signs that Pagoh MP (Mr Muhyiddin) has lost support, (and that the government believes that the motions of no confidence and confidence are specific motions and should be) based on the needs of the people, I am sure this House knows they are not something that must be prioritised," Mr. Takiyuddin said.
He clarified that Mr. Muhyiddin remained the legitimate prime minister of Malaysia when after due process in March, he was named by the king after receiving the support of 114 MPs, more than half of the 222 federal MPs.
Alhamdulillah, demi rakyat MUAFAKAT dimeterai. Utamakan persamaan yang terlalu banyak jua berbanding dengan perbezaan yang teramat sedikit cuma. Tahniah Kerajaan PN Perak dikekalkan…. UMNO+PAS+BERSATU=#kitabertiga pic.twitter.com/kdEJurqCxs

— Takiyuddin Haji Hassan (@takiyuddin61) December 9, 2020
Mr Takiyuddin also pointed out that in September, opposition leader Anwar Ibrahim said that he had the support of the majority of MPs to be prime minister.
The de facto law minister, however, pointed out that the palace issued a statement after Mr. Anwar's audience with the king in October highlighting that Mr. Anwar only presented the total number of MPs who endorsed his bid, but not a complete list specifying who his argument was to be strengthened by the MPs.