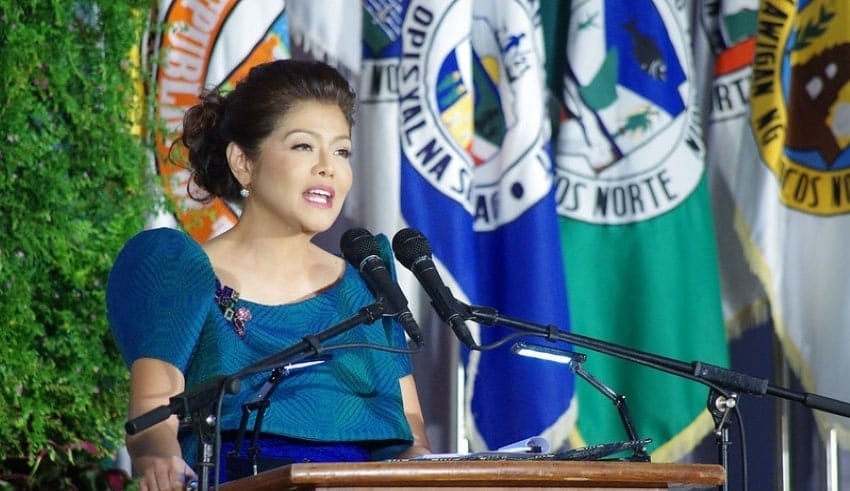 Here's something interesting as an election lawyer heed against a bill in the Senate which was started by Sen. Imee Marcos, proposing a crossbreed election scheme requiring manual counting of votes at the level of the precinct.
In view of this, Marañon was the first to publicize a dangerous insertion in the 2021 budget through a series of replies in social media that would have waived election procurement protections for the forthcoming national polls.
There are actually three sources from the House of Representatives and the Senate stated that it was Marcos who introduced the covert clause that Marañon said disregarded automated election law, although he did not name his sources or the lawmaker responsible.
Before the report begin, Marcos herself urged the clause would set a dangerous precedent. Her brother, former Sen. Ferdinand Marcos Jr. is in the midst of a long-running Supreme Court protest against Vice President Leni Robredo, who defeated him in the 2016 election.
The Hybrid Election Act (Senate Bill No. 1950) aims to introduce an election mechanism that would be a combination of the automated election system and the manual election system to ensure transparency and credibility of the electoral processes.
Marcos, who leads the Senate Committee on Electoral Reforms and People's Participation, approved the full approval bill, citing the supposed lack of transparency in the new system of voting. Earlier versions written by Marcos and Senate President Tito Sotto are reconciled in the bill.
As stated by Marcos, manually counting votes at the precinct level would assure that all vote counting is held in full public view and is open to video recording and live-streaming for future fact-checking.
She continually argued that under the electronic election system, the need for a Random Manual Audit points to its lack of transparency in reading ballots.
Looking back last year, the Commission on Elections shared that in the last mid-term polls, vote counting machines had the highest and almost perfect accuracy score. A preliminary study from the RMA committee of Comelec showed a 99.9953 percent accuracy rate of the VCMs, the highest VCM accuracy rate since computerized elections were adopted by the country in 2010.