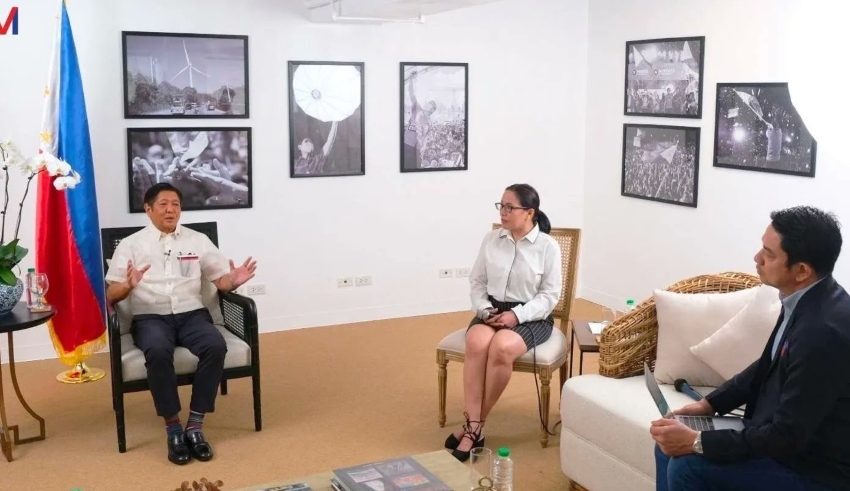 (C) Ferdinand "Bongbong" Marcos / Twitter
Philippines – Many international affairs analysts believe that the new administration of President-elect Ferdinand "Bongbong" Marcos Jr. should pursue multilateral relations for better economic interests and national security.
They said Marcos should review the partnership built by President Rodrigo Duterte's government, learn from them, and use the lessons learned to form a new foreign policy.
"We must involve multilateral institutions and multilateral security systems, especially in this region, where we need to diversify and deepen our relationships with other foreign partners," said International Politics. Robin Michael Garcia, a policy analyst with a PhD, said. Similarly, Joshua Bernard Espeña, an associate professor of political science and international affairs at the Philippine Institute of Technology, suggested that the Philippines should reach out to countries other than China.
"We must understand that independent foreign policy is very expansive, because we must be prepared for the failure of these relationships," he said.

Espena added that China should not be the Philippines' strongest partner in economic recovery, but only one in the post-pandemic recovery.
Related Posts
He said the Philippines should abandon the story of a small country in order to promote the country's strategic interests, protect its sovereignty and play a more important role on the world stage.
Meanwhile, Jikko Alfonso Puzon, head of research at the Stratbase ADR Institute, said the new government should balance economic development with national security.
"I think there are risks and opportunities to build a close relationship with China. Risks will include operations in the Gray Zone in the West Philippine Sea (WPS), illegal assaults, and continued militarization of WPS and other areas we legally own, "he said. I did.
"Opportunities on the other side are more foreign aid from China, but experience from the diplomatic government has many unfulfilled promises regarding economic development."
Garcia said Marcos with the Philippines and China. He said that the relationship should be reassessed.
"We shouldn't really trust other countries without checking the credibility of our commitment. President Marcos should go back to the drawing board and consult with foreign policy experts." "But not everyone is accepted," he said, referring to the recommendations of the designated National Security Assistant. Clarita Carlos to avoid a head-on conflict with China on territorial disputes.
All analysts agreed that if Marcos wanted to lead his country to a better time, it was important for him to choose a competent official.
Puzon wants the next level of leadership to be able to protect the interests of the country, while Garcia wants a manager with a deep understanding of international security issues.