The acting scene in Korea is populated by a plethora of beautiful and talented heroines. They can do no wrong, what with their stunning appearances, bold style choices, and ability to set trends.
With their stunning looks and impressive acting chops, the most beautiful women in Korea amass our daily feeds.
Since the rise of Korean dramas, everyone is wondering who the most beautiful woman in Korea is. The question is, is it possible to even pick out of the lot?
Well, fear not. Here's our take! Below are the top 10 most beautiful Korean Women 2023: 
1. Park Shin-Hye
Park Shin-Hye's iconic acting chops makes her renowned, but her beauty does make her the most beautiful woman in Korea. South Korean model, singer, and actor Park Shin Hye is also excellent in the acting and singing industries. This cherished actress is best known for her roles in such hit television dramas as "The Heirs," "You're Beautiful," and "Pinocchio."
Also Read: Top 10 Beautiful Woman in the Philippines 2022
2. Kim Go-Eun
The actress Kim Go Eun is well-known in the Korean film and drama industries. This actress is considered one of the prettiest Korean, and has shared the screen with a large number of famous actors throughout the course of her career, including Lee Min Ho in "The King: Eternal Monarch" and Gong Yoo in "Guardian: The Great and Lonely God," amongst others.
3. Bae Suzy
One of the most well-known actresses and most beautiful women in Korea is Bae Su-ji, who is also known by her stage name, Suzy. After making her debut in the film industry in 2012, Bae was quickly called "Korea's First Love." Since then, she has starred in the critically acclaimed film "Ashfall" in 2019, as well as the critically acclaimed television dramas "Vagabond" in 2019 and "Start-Up" in 2020.
Also Read: Top 10 Most Popular Streamer in the Philippines 2022?
4. Jun Ji-Hyun
Jun Ji Hyun is a well-known model, actor, and television personality from South Korea. As one of the prettiest Koreans ever, she is also a head-turning model. She is the recipient of numerous honors and awards, such as two Grand Bell Awards for Best Actress and a Daesang for Television at the Baeksang Art Awards. The audience has a high regard for all of the characters with strong wills that she has portrayed on screen, such as Shim Cheong from Legend of the Blue Sea and Seo Yi-Hyun from Mount Jiri.
5. Song Hye-Kyo
At the age of 14, Song Hye-Kyo made her debut as a model by winning a competition to model school uniforms. This victory marked the beginning of her career as a model. Finally breaking through to the mainstream, Song starred in "Autumn in my Heart" on KBS2 in 2000 alongside Song Seung-Heon and "All In" alongside Lee Byung-Hun in 2003. As a result of the dramatic rise in popularity of the dramas, not only in Korea but also in other parts of the world such as Japan, Taiwan, and Europe, Song was eventually dubbed one of "Korea's sweethearts" since she's one of the most beautiful women in Korea.
ALso Read: Top 10 Richest Celebrities in the Philippines 2022
6. Kim Tae-Hee
In the year 2000, she was approached by a member of the advertising industry as she was riding the subway and given a position as a model. This was the beginning of her career in the entertainment sector. Kim Tae Hee is a well-known actress in South Korea who has been in a number of well-known South Korean dramas, including Love Story in Harvard, Stairway to Heaven, and My Princess.
7. IU
IU is well-known for possessing a wide range of talents, including the ability to produce and compose music. According to Seoul Space, the fact that the pretty korean singer has written more than 50 songs for both her own albums and those of other artists, as well as for dramas and films, provides her a significant advantage in terms of royalties.
8. Han Hyo-Joo
Actress Han Hyo Joo is considered a stunning femme fatale and one of the prettiest Koreans ever. She is most well-known for her main performances in the television dramas Brilliant Legacy, Dong Yi, and W, as well as the film Cold Eyes, for which she earned the award for Best Actress at the Blue Dragon Film Awards. She also won the award for Best Actress in the television drama Brilliant Legacy.
ALso Read: Top 10 Youtuber in the Philippines 2022
9. Kim Ji-Won
Kim Ji Won is a young beautiful actress that has a lot of potential. She is most known for her roles in films and television shows such as Fight for My Way, Descendants of the Sun, The Heirs, Mr. Sunshine, Gap-Dong, High Kick: Revenge of the Short Legged, Lovestruck in the City, One Sunny Day, Waiting for Love, and Hidden Identity. Her career began in the 1980s.
Also Read: Top 10 Richest Korean Actors in 2022
10. Han Ye-Seul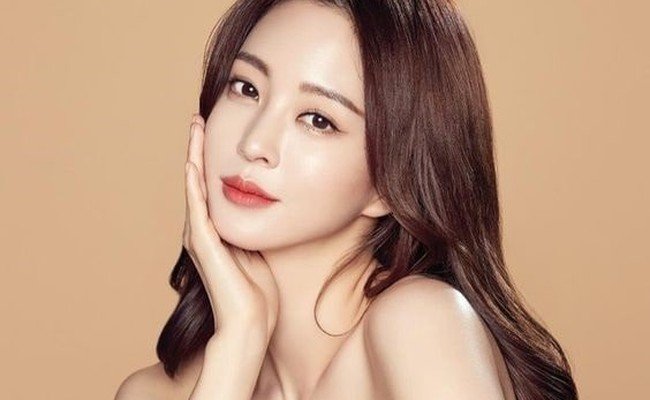 Actress Han Ye-Seul was born in the United States but raised in South Korea. She made her acting debut in the sitcom Nonstop 4, and since then she has acted in television dramas including Couple or Trouble, Tazza, and Birth of a Beauty, in addition to films like Miss Gold Digger and Penny Pinchers. She is also considered to be one of the most beautiful Korean women in South Korea.
This concludes our selection of the top Korean actresses. We aspire for this piece to serve as a useful resource. Drop a line in the comments if you want to share an additional thought on this topic!