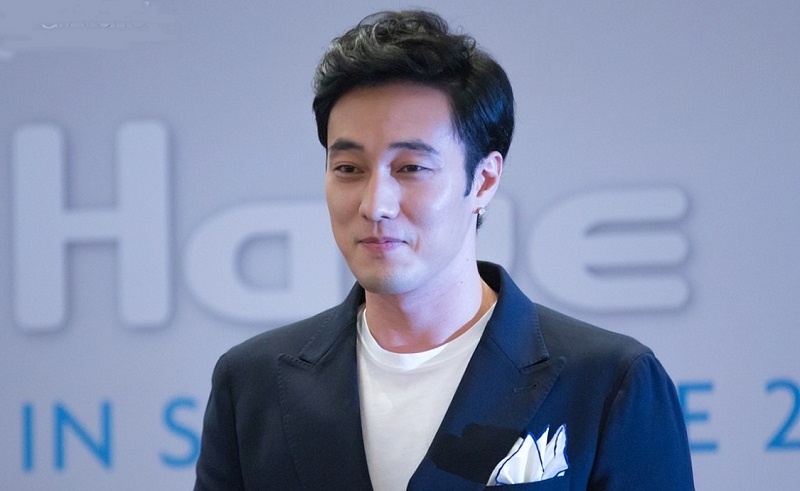 The content of South Korean films is increasingly recognised on a global scale. Over the past 20 years, the Korean cinema industry has grown rapidly. There are several American remakes of Korean movies.
The majority of Korean performers have sizable fan bases both online and off. The fact that South Korean dramas and films have become so well-liked by viewers and fans around the world is one of the key factors contributing to their success. The Busan International Film Festival is currently one of Asia's biggest and most significant events.
Let us look at the top 10 Richest Korean Actors in 2022.
1. Kim So-Hyun
With an estimated net worth of $117 million as of 2022, Kim So Hyun is the wealthiest actor in Korea. During his professional career, he appeared in hit films including "My Love From The Stars" and "It's Okay To Not Be Okay," among others. He is well-known in the entertainment business and has been in more than 30 Chinese commercials.
Also Read: Top 10 Most Beautiful Korean Women
2. So-Ji-Sub
South Korean actor and rapper So-Ji-Sub got his start as a denim model. He became well-known for his leading roles in box office successes like "I'm Sorry, I Love You," "Cain and Abel," and "Oh My Venus."
He has been a movie and commercial star for most of his 17-year career. His estimated net worth is $41 million.
3. Lee-Jong-Suk
The third-richest actor in South Korea is Lee-Jong-Suk, who has an estimated net worth of $32 million. When he was just 17 years old, he started his modelling career, and within a short period of time, he rose to fame in the world of fashion shows. Lee made his runway debut during Seoul Fashion Week's Seoul Collection as the show's youngest male model.
His performance in the 2014 romantic comedy "Hot Young Bloods" earned him recognition. He has been in several plays, including "Pinnochio" and "Doctor Stranger," which had 400 million views in China. After more than ten years in the entertainment business, he is currently one of the highest-paid actors.
4. Lee-Min-Ho
With an estimated net worth of 26 million dollars, Lee Min Ho, a South Korean actor, singer, and model, is the fourth-richest actor. He gained not just reputation in Asia but also in Korea for his portrayal of Gu Jun-Pyo in the 2009 movie "Boys Over Flowers."
At the 45th Baeksang Arts Awards, he won the Best New Actor prize for Boys Over Flowers. His fee for each appearance is $58,700, making him one of the highest-paid actors.
Also Read: 10 Best Rom-Com Korean Dramas you should start watching
5. Song Joong Ki
The fifth-richest actor in South Korea, Song Joong Ki, has a sizable online fan base. In 2008, he made his acting debut in the movie A Frozen Flower. However, Song's acting career actually took off with the 2010 fusion historical drama Sungkyunkwan Scandal. He constantly produced a number of box office successes.
He represents the brand of SK Planet's "11Street" online marketplace. His predicted net worth in 2022 will be $24 million.
6. Hyun Bin
For his role in the romantic comedy television drama "My Name is Kim Sam-soon," Hyun Bin rose to fame (2005). Following that, he made appearances in a variety of popular TV programmes, including the romantic fantasy drama Secret Garden, the fantasy drama Memories of the Alhambra, and the romantic comedy Crash Landing on You.
He received the President's Prize in 2013 from the Financial Services Committee for his approximately 35 billion won (USD 33M) in savings over a period of fewer than 17 years. He also took part in a campaign to raise awareness against animal abuse.
7. Park Seo-Joon
With an estimated net worth of 21 million dollars, Park Seo-Joon comes in at number seven on our list of the wealthiest Korean actors. The actor rose to fame as a result of his performance in the wildly successful youth romantic drama TV series "Fight For My Way."
At both the Grand Bell Awards and the Korean Association of Film Critics Awards, Park won Best New Actor.
8. Lee Seung Gi
A well-known Korean entertainer with a variety of skills, Lee Seung Gi is also a singer, host, and an actor. He has an estimated net worth of 16 million dollars, making him the seventh richest actor in Korea. Some of the popular songs that urge listeners to tap their feet include "Because You're My Woman," "Will You Marry Me," and "Return."
He was given the nicknames "Nation's Umchina" and "Nation's Little Brother" because of his reputation for being incredibly honest and having an optimistic outlook.
ALso Read: The Rising Demand of Korean Language
9. Gong Yoo
The ninth-richest actor from South Korea is Gong Yoo. He became well-known for his roles in the 2011 film "Silenced" and the 2007 television drama "Coffee Prince." With an estimated net worth of $14 million, he is one of the most successful South Korean performers.
10. Jo In-Sung
The tenth wealthiest actor in South Korea is Jo In-Sung, who is well-known for his work in TV shows like What Happened in Bali, Spring Day, and It's Okay, That's Love.
The Classic, A Dirty Carnival, A Frozen Flower, The King (2017), and Escape from Mogadishu are just a few of the films he appeared in (2021). According to reports, he is paid $67,100 per episode.