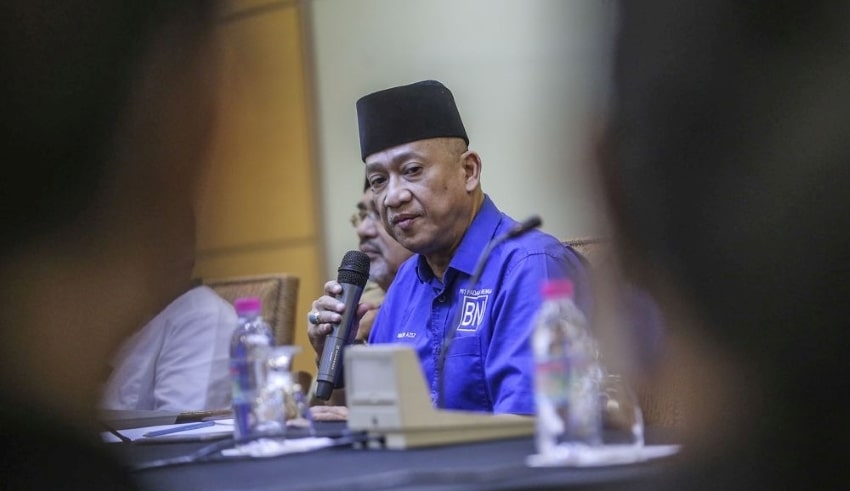 UMNO lawmaker Datuk Seri Mohamed Nazri Abdul Aziz asserted that an apology must be made by the de facto Law Minister Datuk Seri Takiyuddin Hassan towards the Yang di-Pertuan Agong after revoking the Emergency Ordinances (EO) in Parliament last week.
According to him, Takiyuddin must express his regret with his actions and apologize to His Majesty after he recovers and gets discharged from the hospital as he was undergoing an angiogram. Nazri Aziz pointed out that he must do so as he should have not made a mistake of announcing the revocation of the Emergency Ordinances prematurely.
Related Posts
Nazri added that this is in order to ensure political harmony.
The King, through the Istana Negara said that the announcement made by the de facto Law Minister was done without his consent and has expressed his disappointment that the matter of the Emergency Ordinances were not tabled for debate in Parliament by the Perikatan Nasional (PN) government as decreed.
Takiyuddin has been criticized for causing confusion in the Parliament for announcing the revocation despite having no royal consent from the King.
There were also reports about Nazri having confirmed a meeting with other UMNO members held in secret last Sunday at the Defence Ministry's Wisma Perwira to support Prime Minister Tan Sri Muhyiddin Yassin and the PN government.
He mentioned that it was UMNO vice-president Datuk Seri Ismail Sabri Yaakob who called for the meeting.
Nazri said that the Deputy Prime Minister has called for the meeting to negate Sahfri's statement saying that there were no such support for the PM.
Nazri's statement was in reference to the Barisan Nasional executive secretary Mohamad Sahfri Ab Aziz's claim that no MPs from the coalition are in support of the PN government.
According to him, there were not even statutory declarations or declaration letters have been signed to support Muhyiddin as opposed to earlier news reports. Yesterday, a source who wished to be unnamed has claimed that 30 BN MPs have gathered at Wisma Perwira on Sunday night and signed letters supporting Muhyiddin as PM.