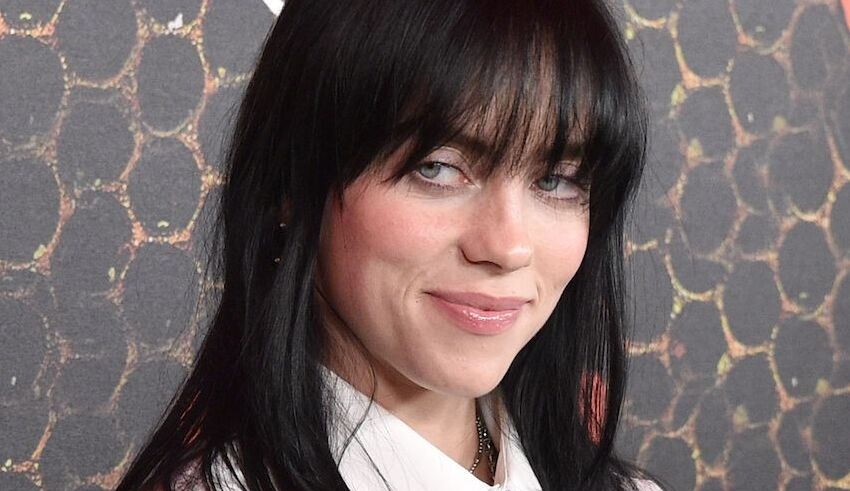 Billie Eilish made her debut as an actress in an episode of the new thriller series "Swarm," which is created and executive produced by Donald Glover.
Dominique Fishback plays Dre, a troubled young woman whose unhealthy fixation on pop artist Ni'Jah leads to a violent turn in the seven-part series that debuted on Prime Video on Friday. A star-studded cast, including singer Chloe Bailey, "Snowfall" star Damson Idris, and actor Rickey Thompson, is included in the show, which examines the less positive aspects of stan culture.
Eilish, who just recently discussed the difficult nature of her relationship with the internet, dropped a hint about her upcoming presence with a short clip on Instagram on Thursday.
In the scene that was taken from the fourth episode, Dre tells the character played by Eilish that she sees "milk spilled on the carpet."
As Eilish inquires about the color of the milk, things start to get weird between the two of them. Then Dre gives the following response: "It was red."
Keep Reading
"Did you hurt someone?" Eilish lowers her voice.
Eilish responds, "Very excellent," with a grin on her face when Dre tells her that she accomplished it.
Fans and other celebs were seen commenting positively on Eilish's performance in her comment section after it went down well with them.
Singer Gracie Abrams said, "OMG I'm fascinated," and actress Kathryn Newton simply commented, "Omgggg." Both of them shared their delight with the world.
The co-creator of "Swarm," Janine Nabers, claims that Carmen Cuba, who is in charge of casting, personally chose the singer to play the part.
Nabers told Rolling Stone: "We were looking to cast the episode and she suggested Billie, and I said, 'Does she act?' And she said, 'Yeah.' And I said, 'What has she been in?' And she said, 'Nothing.' But what's so incredible about this process is that you have a lot of people that work on the show that are multi-hyphenate and people who have so many different passions. We gravitate toward people who are juggling multiple hats."