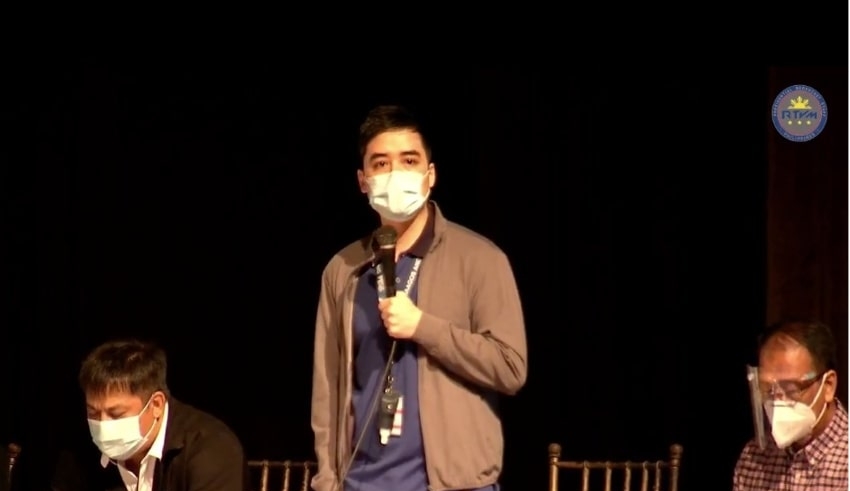 Mayor Vico Sotto has declared that Pasig City is the first local government unit (LGU) to have a Department of Health / World Health Organization approved coronavirus disease (COVID-19) vaccination programme.
After consulting vaccine czar Secretary Carlito Galvez Jr and research czar Vince Dizon, Sotto made the announcement. In a Senate hearing, the DOH earlier revealed that Pasig City was one of the towns it was targeting for the pilot vaccine rollout as it was planned ahead of others.
VACCINATION CODE TEAM VISITS PASIG

Thank you to the national gov't agencies and their representatives who visited Pasig this morning. Among those present:

Vaccine Czar Sec Charlie Galvez
Testing Czar Sec Vince Dizon
MMDA GM Jojo Garcia
DILG Usec Epi Densing
DOH Usec Carol Taiño pic.twitter.com/RtpZQ3TnlF

— Vico Sotto (@VicoSotto) January 26, 2021
The Department of the Interior and Local Government (DILG) mandated LGUs to get an approved vaccine schedule until they can obtain their share of vaccine doses from the national government stockpile.
Along with this are the plans such as preparation of campaigns for information to promote vaccine, preparation of a master list of target persons in accordance with the requirements of the World Health Organization, Identification of potential cold storage vaccine centers and other logistics facilities, preparation of awareness programs to encourage vaccination, preparation of a master list of target individuals in compliance with World Health Organisation criteria,
identification of possible vaccine centers for cold storage and other logistical services.
Consequently, reorganization of emergency operations centres and provide a dedicated arm for vaccine issues. Along with this is the preparation of barangay workers and volunteers to support the vaccination program.
The policy is broken into three stages: pre-vaccination, vaccination, and post-vaccination. The most comprehensive process of pre-vaccination consisted of an account of all of its health employees, senior citizens, those with disabilities, the police department, and indigents as priority targets for the jabs. The city plans to have 16 vaccine centers targeted at inoculating more than 33,000 persons every week.
Pasig LGU also shared that until the national rollout of the COVID-19 vaccine starts, they plan to inoculate more than 5,000 people daily. Dr. Joseph Panaligan, health officer for Pasig District, said each of the city's 16 vaccination sites is capable of inoculating 348 patients a day. The city government said it would give priority to vaccinating frontline health employees, senior citizens, individuals,
In addition, Panaligan reported that the LGU wants to use public colleges, clinics, and Tanghalang Pasigueño as vaccination locations. According to the City Health Officer, each vaccine site will be staffed by more than 70 employees, including medical and support workers.