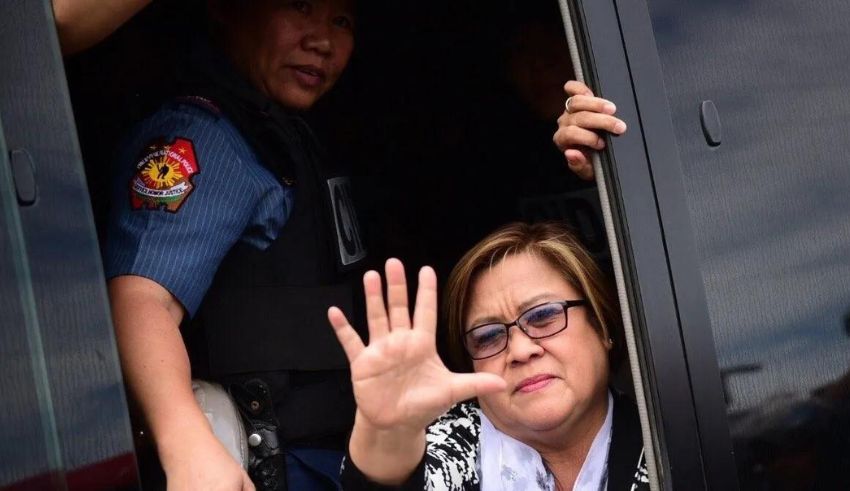 Leila de Lima, a vocal opponent of former Philippine President Rodrigo Duterte's contentious "war on drugs," reached a crucial milestone on Monday when a judge granted her release, thereby ending her almost seven-year detention. This move comes amid ongoing court disputes and worldwide scrutiny of the Duterte administration's conduct of its anti-drug campaign.
De Lima, 64, faced a barrage of charges in 2017, merely months after commencing a Senate inquiry into the brutal anti-drug operations. The campaign, characterized by thousands of deaths of alleged drug users and dealers, sparked widespread condemnation and raised concerns about human rights violations.
"Free at last," declared De Lima during a press conference following her release. "Though it took too long, I never lost faith that my inevitable freedom will come," she added, expressing relief after years of maintaining her innocence against the charges.
The Philippine's War on Drugs
Duterte, whose presidential term concluded in 2022, had accused De Lima, a former justice minister, of collaborating with drug gangs, leading to charges of conspiracy to trade narcotics. While two out of three cases against her were dismissed, she secured bail for the remaining case on health grounds.
Keep Reading
Salvador Panelo, Duterte's former legal counsel, noted that government prosecutors might appeal the bail decision to higher courts and could introduce additional evidence to support a conviction.
Throughout her arrest, De Lima maintained that the allegations were unfounded and politically motivated, calling attention to the difficulties that opposing voices confront in the Philippines. Her story became indicative of bigger difficulties in the country about the rule of law, human rights, and political dynamics.
Critics of Duterte's drug campaign claim that it has resulted in numerous human rights violations, including extrajudicial murders and crime scene manipulation. As the Philippines navigates its way ahead in the complicated landscape of its recent political history, De Lima's release raises issues about the trajectory of justice and political dissent in the post-Duterte period.