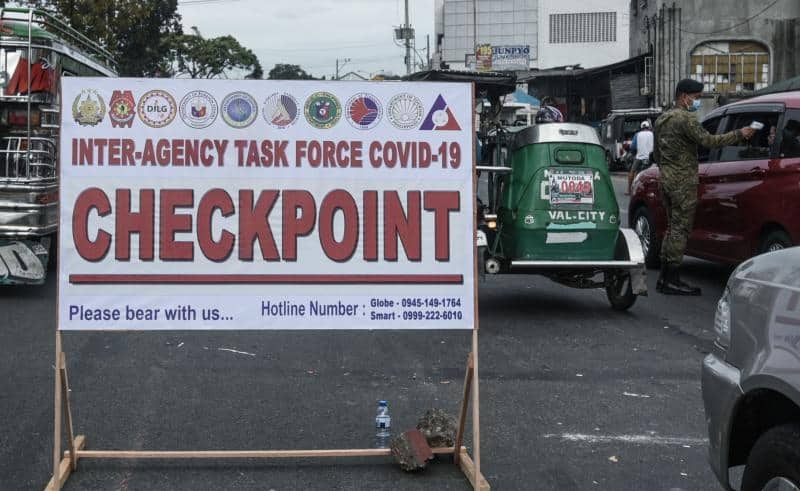 Last updated on May 11th, 2021 at 09:15 am
The Philippine stock exchange chief said he plans to reopen the $188 billion market on Thursday, signaling a quick resumption of trading after the country became the first to shut financial markets in response to the widening coronavirus pandemic.
The controversial move to halt trading came amid mounting speculation that other countries may take similar measures as stocks around the world plunge on fears of a global recession. While Sri Lanka joined the Philippines in shutting its bourse, markets including the New York Stock Exchange have issued statements this week saying they plan to stay open. The Philippine closure took effect Tuesday, following President Rodrigo Duterte's decision on Monday to widen a month-long lockdown of the capital region to cover the country's main Luzon island, home to at least 57 million people. The bourse is targeting to reopen on Thursday, Ramon Monzon, the Philippine Stock Exchange's chief executive officer said in an interview on Bloomberg TV.
Philippine equities have tumbled more than 30% this year, among the biggest declines in Asia. A US-listed exchange-traded fund that tracks the Philippine market sank by a record 19.5% on Monday after the bourse announced it was shutting. "This restricts exit the mechanism so it won't be taken kindly by investors who don't like their flow of funds constrained," said Manny Cruz, strategist at Papa Securities. "What the market would do when trading resumes depends on the state of global markets. We will see a sharp selloff if the global weakness continues and a sharp rebound should there be a recovery worldwide." Shutting markets during times of crisis is extremely rare but not without precedent. America's stock market closed for almost a week after the 9/11 terrorist attacks in 2001, while Hong Kong halted trading in the wake of the Black Monday crash in 1987. Greece shut its stock market for about five weeks in 2015.
While some commentators have argued that countries including the US should consider temporary market closures, exchanges and regulators have mostly downplayed or rejected the idea. Bourses in Korea and Indonesia said they have no plans to shut trading, while Australia's exchange said it and market regulators "have a range of measures, some of which have already been taken, to maintain the market's orderliness and resilience."