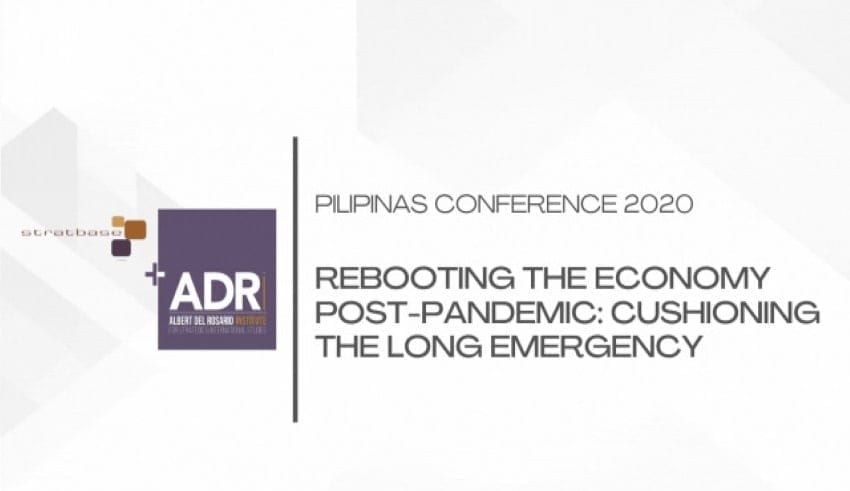 (C) StratbaseADRi / Twitter
It is an excellent time to look back and take stock of the obstacles we have faced and the lessons we can take away from them as the year steadily creeps towards its end. The COVID-19 pandemic has posed many of the greatest problems facing Filipinos this year. COVID-19 had political, social and economic implications as well not just a health crisis. So it comes as no surprise that these obstacles played a key role in this year's Pilipinas Conference discussions.
Here, they present the Pilipinas Conference as organized annually by the Stratbase ADR Institute to bring together thought leaders from national and local government, industry, academia, and civil society to address pressing economic social, political, and strategic issues affecting the Philippines and the region. This year the conference, with sessions on the industry, governance, security, and climate resilience, was discussed last month.
They arranged a session entitled "Rebooting the Post-Pandemic Economy: Cushioning the Long Emergency" that allows the conference to be vulnerable with a discussion on the economic outlook of the country. The session saw a panel of economic and political experts focus on growing economic pessimism and contraction and the need for reform to attract sustainable investments that create employment, increase social security and provide stable governance in the country.
Session 1 of Pilipinas Conference 2020: "Rebooting the Economy Post-Pandemic: Cushioning the Long Emergency" https://t.co/bRxmUDtYd7

— Stratbase ADRi (@StratbaseADRi) November 23, 2020
Aside from that, a Professor names. Dindo Manhit which is the President of the Stratbase ADR Institute, shared this call for policy change, saying,the Philippines may not even go back to its pre-pandemic normal. This concludes that there is a need to establish policies, mechanisms and strategies that can attract the right foreign investors to the Philippines. In fact, working on this will not only strengthen the economy but the nation itself. Consequently, Through these investments, sustainable growth can be achieved, creating jobs and supplying the ones who deserve it.
In exchange, it is encourage that the private sectors should strive to adopt the idea of stakeholder capitalism in which corporations in their long-term strategy and strategies include not just the bottom-line but also stakeholders. Looking at i, this might be quite stressful but worth it.
Many things happened in 2020. It is indeed difficult year around the world especially to the Philippines. Nonetheless, one of the crucial lessons that can be drawn from it is that the economic recovery of the country depends on it.
The people might see it as multi-sectoral cooperation, Bayanihan Spirit, or public-private partnership. What's important to is move forward amidst all the challenges faced.