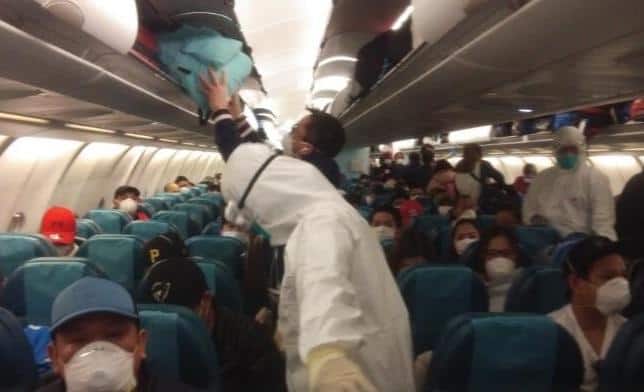 Filipinos from the coronavirus (COVID-19)-hit Diamond Princess cruise ship in Japan landed at Clark International Airport Tuesday night, the DFA said.
A total of 538 Filipinos were on board the Princess of Diamonds. Seven of that number were passengers while 531 were members of the crew.
The ship was quarantined early in February after positive tests by a passenger for the 2019 coronavirus disease (COVID-19).
The passengers began disembarking on board on Wednesday after the 14-day quarantine period.
Health Secretary Francisco Duque III said the number of Filipinos on the cruise ship that tested positive for the virus increased to 80 on Tuesday.
Meanwhile the death toll due to COVID-19 in mainland China has risen to 2,663 with more than 77,000 confirmed cases.