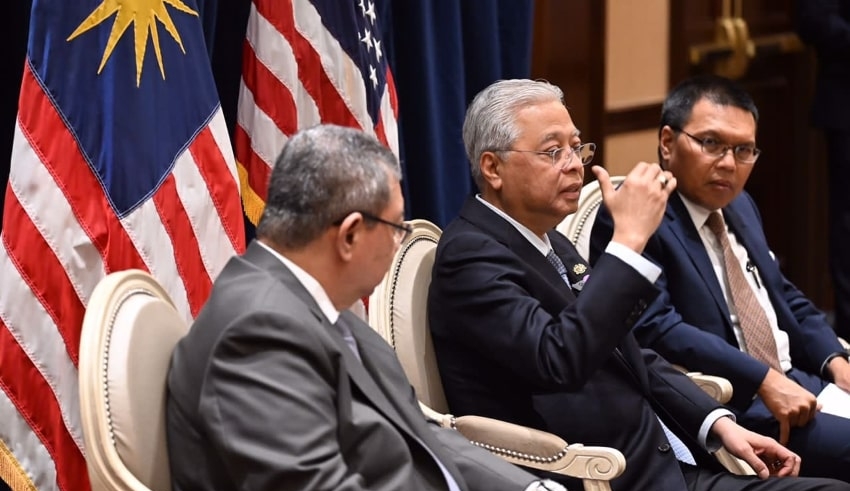 (C) Ismail Sabri / Twitter
Asean – According to Bayan Baru MP Sim Tze Tzin, Prime Minister Datuk Seri Ismail Sabri Yaakob should explain why he appointed controversial Umno leader Datuk Seri Tajuddin Abdul Rahman as Malaysian ambassador to Indonesia.
Sim, who is also a member of Parliament's Special Select Committee on International Affairs, said Malaysia's ties with Indonesia were a top priority and could not be jeopardized.
The PKR congressman said he was convinced there were many seasoned diplomats who were eminently better suited to navigate the complexity and problems of the two nations' relations, citing his experience with Foreign Ministry personnel.
Sim said that although the Yang di-Pertuan Agong made the nomination, it was on the advise of the Prime Minister, who must be held accountable.
"The prime minister must explain why he appointed Datuk Tajuddin as Indonesian ambassador," he stated in a statement today.
Related Posts
Sim questioned if Pasir Salak MP is the suitable person for the job, citing the latter's previous behavior in Parliament and ouster as non-executive chairman of Prasarana Malaysia Berhad during a contentious news conference following an LRT accident in KLCC last year.
"Do you think he's the best person for this job?" Sim came up with the question.
"Datuk Tajuddin is the most recent political appointment." Politicians have a history of failing to maintain institutional professionalism. The departure of Datuk Tajuddin from MRT Corp exemplified the dangers of political appointments."
Tajuddin acknowledged his appointment as the country's new ambassador to Indonesia in a short statement sent to MalaysiaKini earlier today.
According to MalaysiaKini, Tajuddin said, "It's real."
Since Zainal Abidin Bakar, who was appointed on March 21, 2019, departed on April 4, 2021, the position of ambassador to Indonesia has remained empty.