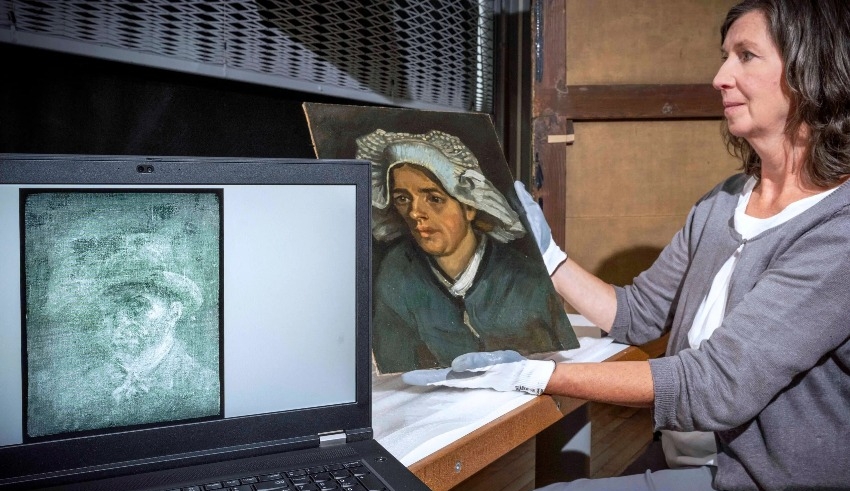 SCOTLAND: Vincent van Gogh, a Dutch post-Impressionist artist, painted a self-portrait behind another of his works.
The discovery was uncovered by conservators at the National Galleries of Scotland during an x-ray inspection of Van Gogh's 1885 painting "Head of a Peasant Woman" for an upcoming show, the organization announced on Thursday.
According to the x-rays, this was the case "bearded man with a neckerchief knotted loosely around his neck, seated in a brimmed hat The right portion of his face is obscured by shadow, but his left ear is clearly visible."
Cardboard and glue covered the image, making it nearly impossible to see.
National Galleries of Scotland senior paintings conservator Lesley Stevenson remarked in a video published by the institution that "when we saw the x-ray for the first time we were tremendously excited."
Related Posts
"A discovery of this magnitude happens only once or twice in the career of a conservator… Being in possession of an image is a rare and priceless experience, given how difficult it is to come by."
Van Gogh is well-known for working on both the front and back of his canvases.
It was reported that the experts at the National Galleries of Scotland were investigating how to remove the glue and cardboard from the self-portrait without destroying "Head of a Peasant Woman."
The Royal Scottish Academy in Edinburgh will display the x-ray photograph as part of its "A Taste for Impressionism" exhibition, which runs from July 30 through November 13.