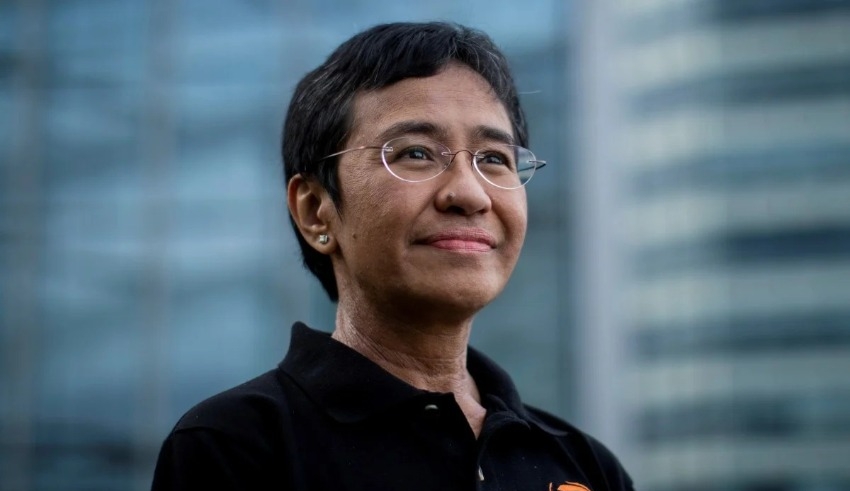 (c) South China Morning Post
PHILIPPINES: Philippine journalist Maria Ressa, less than a year removed from receiving the Nobel Peace Prize for her work to safeguard free speech, is currently fighting to avoid jail time while her news site Rappler faces possible closure.
A strong critic of former Philippine president Rodrigo Duterte and his bloody drug campaign, the intrepid veteran reporter refuses to be intimidated into silence.
For the past six years, "we have prepared ourselves," Ressa said this week at Rappler's office in suburban Manila, where the news site is based.
"You can't expect us to give up our freedoms voluntarily, either."
When Duterte came to power, Rappler, which Ressa started a decade ago, was accused of breaking a constitutional restriction on foreign ownership and tax evasion by the government.
The Philippine Securities and Exchange Commission issued a closure order just days before Duterte's term ended on June 30. (SEC).
One week later, Ressa lost an appeal against a 2020 cyber libel sentence, making her one step closer to serving nearly seven years in jail.
Ressa, a veteran journalist who has worked in combat zones around Asia for decades, said she had to be "ready for anything."
"What I'm most frightened of, I imagine the worst-case scenario and prepare for it in advance," the freed former CNN reporter explained.
In comparison to Rappler, Ressa is facing seven court charges, including the online libel conviction.
"State sponsored legal harassment," according to their attorneys.
When President Rodrigo Duterte came to power in 2016, he initiated a drug war that resulted in the deaths of more than 6,200 people in police anti-narcotics operations, according to government figures.
Tens of thousands of people are said to have been slain.
Media sites including Rappler and the New York Times were among those who broadcast disturbing photographs of the killings and questioned the legality of the raid.
Related Posts
Both Rappler and ABS-CBN have been subjected to a slew of criminal accusations, investigations, and internet attacks, which press freedom activists say has been a long and arduous process.
The government of Duterte has previously claimed no involvement in the Ressa cases.
It has persisted since Duterte was succeeded by Ferdinand Marcos' son and heir apparent, after the order to shut down the Securities and Exchange Commission.
Some of her coworkers at Rappler, where the average age of personnel, including reporters, is around 25, have been targeted as well.
The future of Ressa and the firm is unknown as they try to overturn the SEC and cyber libel verdicts.
When she and Russian journalist Dmitry Muratov won the Nobel Peace Prize in October, she had hoped that it would provide protection for her and other Filipino journalists.
Rappler and freedom of speech campaigners worry that Marcos Jr., who hasn't spoken much about his opinions on either, could worsen the situation.
If the cases against her and Rappler are successful, Ressa believes the consequences for Filipinos' rights could be far-reaching.
According to her, she has been in violation of a contentious cyber libel legislation. Rappler published an article in 2012, months before the law went into effect, in which it was used as a case study.
A "make or break" moment awaits, Ressa warned.
"It's more than just Rappler or my freedom that's at stake here. It has the power to shape the future of this country."