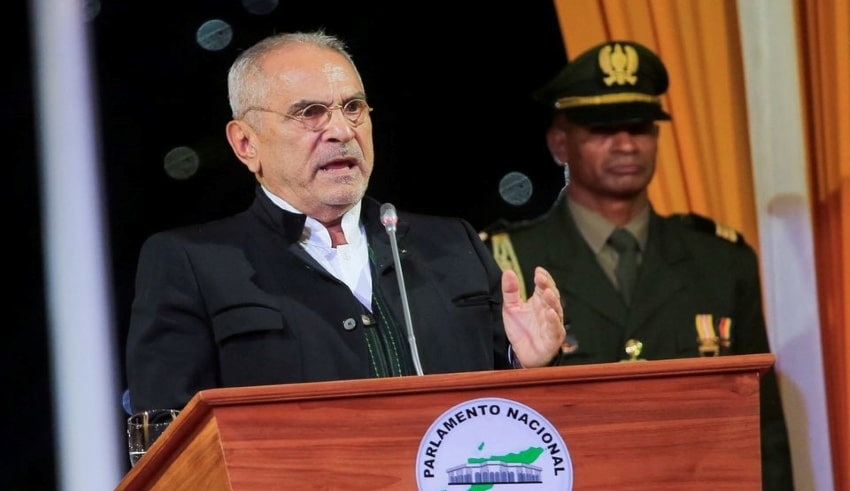 Asean – On Friday, Nobel laureate and East Timorese independence figure Jose Ramos-Horta was sworn in as the country's fifth president, promising to use his time in office to promote national unity and create stronger ties with China.
Ramos-Horta previously served as president from 2007 to 2012, as well as prime minister and foreign minister before that. He spent decades as the exiled spokesman for the guerrilla movement under Indonesian rule.
Thousands of people gathered in Dili to see the 72-year-old get inaugurated shortly before midnight in a ceremony complete with fireworks and cannon fire.
After a lengthy political standstill in the parliament, the new president said that he would represent all Timorese and work to restore national unity.
Ramos-Horta, who won a landslide win in a second round of vote last month, said connections with Indonesia, Australia, and the region should be prioritized, and that relations with China will be improved.
Related Posts
He said, "Our objective is to develop bilateral relations with China."
"Especially in the fields of sustainable, organic agriculture, small businesses, commerce, new technologies, renewable energy, connectivity, digitalization, artificial intelligence, and urban and rural infrastructure," says the report.
He said that he will advocate for increased food security and suggest the establishment of a coffee fund to safeguard farmers from global price volatility.
The half-island country of 1.3 million people has struggled to diversify its economy and reduce high poverty rates as one of the world's most oil-and-gas-dependent nations.
Ramos-Horta campaigned as an independent candidate in the presidential elections, but was endorsed by the National Congress for Timorese Reconstruction (CNRT), which is led by former president and prime minister Xanana Gusmao.
Gusmao has pushed hard for the Tasi Mane project, which would see oil and gas from the Greater Sunrise field produced onshore, with China being mentioned as a possible investor.
Ramos-Horta also said that he will maintain a special relationship with the US and seek for East Timor's membership in the Association of Southeast Asian Nations (ASEAN).
The inauguration event on Friday celebrated the 20th anniversary of East Timor's return of independence.