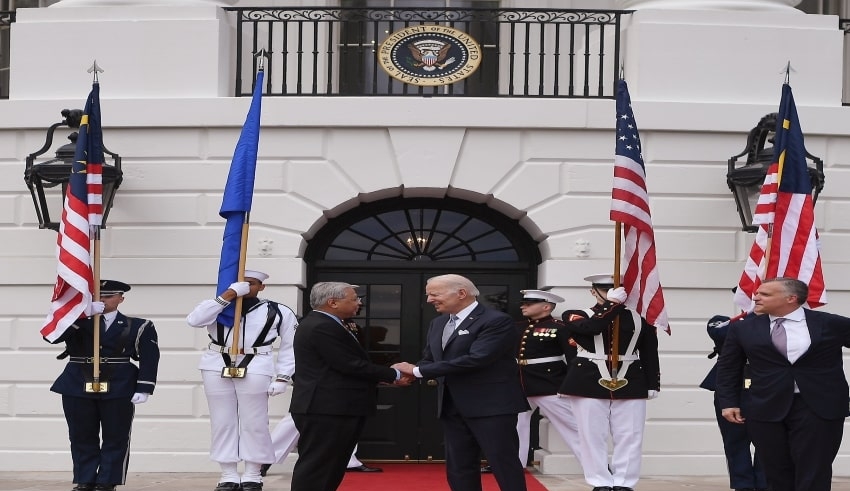 (C) Ismail Sabri Yaakob / Twitter
Malaysia – Malaysian Prime Minister Datuk Seri Ismail Sabri Yaakob today encouraged the US to pursue a more aggressive trade and investment strategy with the Association of Southeast Asian Nations (Asean), claiming that doing so would benefit Washington both economically and diplomatically.
Ismail Sabri expressed some of the displeasure felt in Asia after former President Donald Trump exited a regional trade treaty in 2017. He spoke in Washington, where Asean leaders are gathering for a two-day meeting with President Joe Biden.
He described the United States as Asean's most significant commercial partner and biggest foreign direct investment, with two-way commerce of US$308.9 billion (RM1.36 billion) in 2020.
The Covid-19 outbreak, Ismail Sabri said a gathering of US business executives and other Asean officials, has highlighted the need of international commerce and collaboration, as well as the interlinking of regional supply networks.
"As a result, the United States should pursue a more aggressive trade and investment agenda with Asean, which would benefit the United States both economically and strategically," he added.
Related Posts
Ismail Sabri cited the Regional Economic Comprehensive Partnership (RCEP), a Chinese-backed effort that Asean regarded as a critical instrument for reviving regional business and economic activity by significantly lowering trade barriers.
He estimated that there were 6,200 US firms operating in Asean, with many of them using the area as a manufacturing base for exporting within the region and beyond.
"To accelerate their development, I would urge US firms to take advantage of the world's biggest free trade agreement, which covers 15 nations and includes 2.3 billion people, or about a third of the world's population and GDP," he added.
Last October, Biden announced at a virtual summit with Asean that the US will begin discussions on developing an Indo-Pacific Economic Framework (IPEF) to engage more with the region as the US strives to counter China's growing influence.
Given his concern for American employment, this would try to define regional cooperation norms, but it does not now provide the wider market access that Asian countries want.