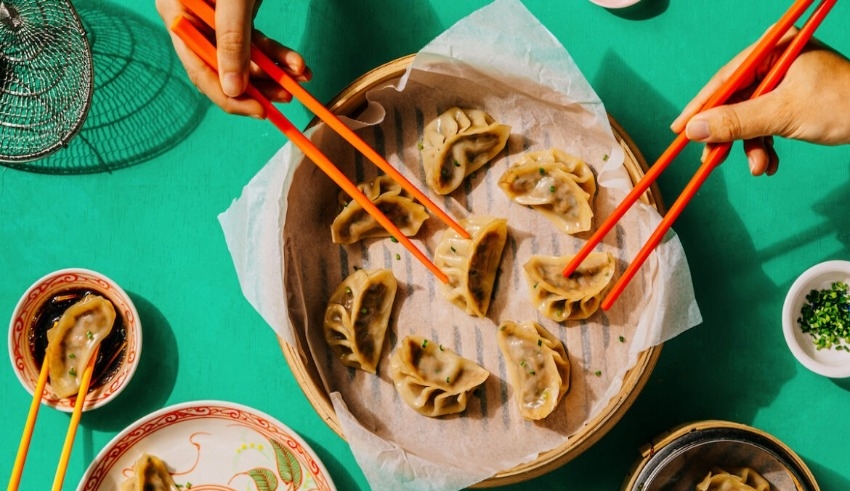 According to Ms. Bianca Polak, the secretary at the Centre for a Responsible Future, more and more people have been experimenting with plant-based foods and decreasing the amount of meat they eat in recent years.
"More people are becoming aware of veganism and the benefits of a plant-based diet and lifestyle," she added. "These benefits include the positive effects on the environment, health, and animals."
The center, which has its headquarters in Singapore and was established as a charitable organization in 1999, works to encourage the consumption of food derived from plants and provides assistance to individuals who are interested in making dietary adjustments.
She stated that one of the reasons for the change toward a vegan diet is an increased knowledge of how the meat business contributes to the "destruction" of the earth. This is one of the reasons why more people are adopting a vegan diet.
Also Read: The Noli Me Tangere characters and their representations
"There is also increasing awareness of the inhumane practices that are commonplace in the meat, dairy, and seafood industries," the author writes.
She stated that the younger generation is particularly impacted by this issue, and that many people make the decision to adopt a vegan diet after watching documentaries.
The expansion of Impossible Foods, which offers items such as "beef" and "pork" created with plant-based components, is illustrative of the expanding market for plant-based alternatives.
According to Mr. Laurent Stevenart, the company's general manager for Singapore and the United Arab Emirates, the company's products are currently available in more than 700 restaurants in Singapore. This represents a rise of approximately 300 percent since January 2020.
Keep Reading
The average number of vegan dishes offered by restaurants in Singapore increased from 2.3 in the second quarter of 2019 to 4.3 in the second quarter of 2020, according to data that was compiled and published by a billion, an app that was developed in Singapore and is used by members to learn about vegan food as well as vegan and cruelty-free products.
According to Ms. Polak, who follows a vegan diet herself, it is now much simpler for people in Singapore to make the transition to a vegan lifestyle, despite the fact that availability to vegan food and the cost of vegan food may have been obstacles in the past.
According to her, there are support communities on social media, more knowledge of the dietary alternative, and an increase in the number of restaurants and grocery stores that provide plant-based options.
According to the senior dietician at Mount Elizabeth Hospital, Diane Seto, a minimally processed vegan diet is superior from a nutritional standpoint because it is higher in fiber from vegetables, whole grains, and fruits, and it is lower in total calories and saturated fat as a result of the exclusion of animal fats from the diet.
According to what she claimed, "as a result, a vegan diet is helpful in reducing body weight, body mass index, and waist circumference in both healthy individuals as well as individuals with diabetes and heart disease."
However, in order to obtain these health benefits, a high diet of entire plant-based meals including vegetables, fruits, whole grains, and beans is required.
"There are vegan diets that are healthier than others." According to Ms. Seto, "a vegan diet that consists primarily of items that have been processed or deep-fried, or that is heavy in fat and refined sugar, is not healthful."
She also expressed concern that vegan cuisine would be deficient in essential nutrients such as protein, calcium, iron, and vitamin B12.
"This is because many of these nutrients are found primarily or only in animal sources," she explained, using the example of vitamin B12, which is only found in foods like egg, dairy, fish, and meat. "This is the case because many of these nutrients are found primarily or only in animal sources," she added.
Dietary planning done correctly is absolutely necessary in order to guarantee that the diet is appropriate in terms of nutrition and contains a wide variety of foods.
According to Ms. Seto, omnivorous plant-rich diets such as the Mediterranean diet, flexitarian and pescetarian diets all have similar health benefits to a vegan diet. These diets incorporate moderate amounts of lean animal proteins.