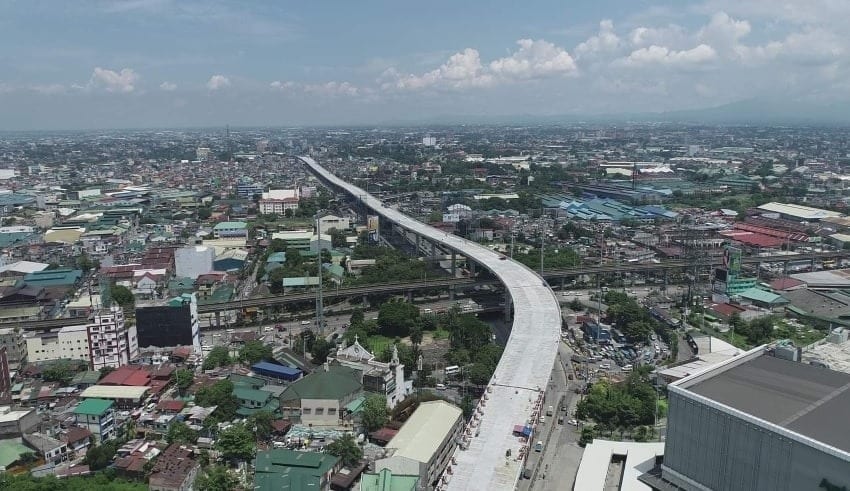 METRO MANILA – The newly buily 18-kilometer Skyway Stage 3 will be opened to motorists in December and will be toll-free for a month, San Miguel Corp. (SMC) announced Tuesday.
According to SMC president and COO Ramon Ang the new elevated expressway will be soft opening in the next two months and will be toll free for the motorist fo r an entire month.
The Skyway 3 will be linking Souther Luzon and Northen Luzon. The project was completed ahead of the original schedule.
Villar: Burned portion of Skyway Stage 3 replaced | https://t.co/UqcXj5uDEi pic.twitter.com/zvi1aMyuzx

— DPWHph (@DPWHph) September 16, 2020
The Buendia to Plaza Dilao section of Skyway 3 has been partially open to the public for over a year now.
Ang said that they are proud and excited about the job as it will make a big difference to the people. It will also be a big help to the ailing economy as it slowly opens with more vehicles coming back to the roads.
Ang added that they want the public to be able to use the Skyway 3 and benefit on the convenience and ease of travel it will bring.
The project took six years to be completed due to numerous challenges such as right-of-way issues and major changes to its design and alignment. This is seen as a solution to the growing traffic conditions in the Metro Manila.
The Skyway 3's access point includes Buendia, Plaza Dilao, Nagtahan, Aurora Blvd., Quezon Ave., Sgt. Rivera, Balintawak, and NLEX. After the completion of Skyway 3, SMC also announced that it aims to to deliver the northbound section of the Skyway extension project, which connect SLEX directly to Skyway from Susanna Heights in Muntinlupa before the year ends.
If completed,  travel from Susanna Heights through the Skyway S  ystem including Skyway 3, all the way to the Balintawak toll plaza of the NLEX, will only take around 20 minutes.